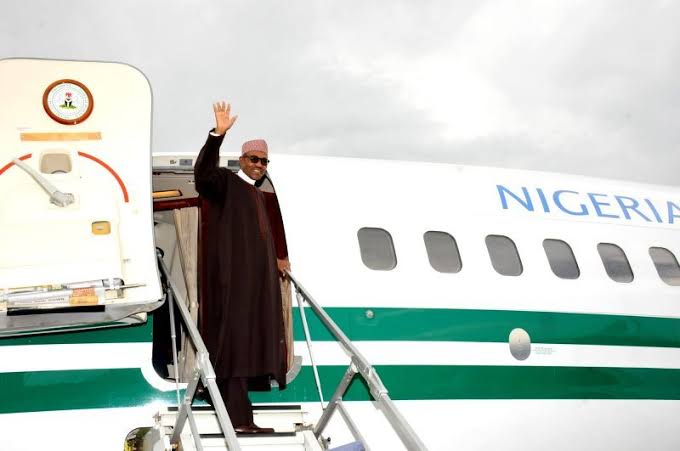 Lere Olayinka, spokesperson of former Governor of Ekiti State, has mocked President Muhammadu Buhari, saying he cannot travel abroad due to Omicron variant of the COVID-19 disease.
The Omicron variant was first reported to the World Health Organization (WHO) from South Africa on 24 November 2021. On 26 November 2021, WHO designated it as a variant of concern and named it after omicron, the fifteenth letter in the Greek alphabet.
The variant has an unusually large number of mutations, several of which are novel, and a significant number of which affect the spike protein targeted by most COVID-19 vaccines at the time of discovering the Omicron variant. This level of variation has led to concerns regarding its transmissibility, immune system evasion, and vaccine resistance. As a result, the variant was quickly designated as being "of concern", and travel restrictions were introduced by several countries in an attempt to slow its international spread.
Buhari has travelled out of Nigeria at least 52 times since assuming office in 2015.
He has visited at least seven major cities in six countries in the last two months.
In the current 2022 budget proposal, Presidential travels will gulp N2.3bn out of which N775.6m would be spent on local trips while N1.5bn was earmarked for international travels.
A tally by POLITICS NIGERIA shows that since he took office on May 29, 2015, Buhari has spent approximately 500 days abroad with the UK being his most visited destination mostly for medical reasons. This has made many of his critics to label him 'Ajala', a nickname for a Nigerian journalist, travel writer and actor who is famous for being a globe-trotter. Ajala's real name is Moshood Adisa Olabisi.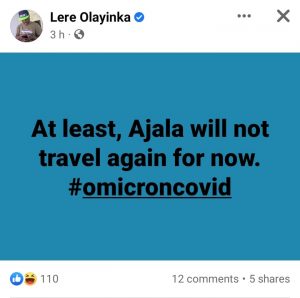 "At least, Ajala will not travel again for now. #omicroncovid." Olayinka, a Peoples Democratic Party (PDP) member wrote on his verified Facebook page on Monday.