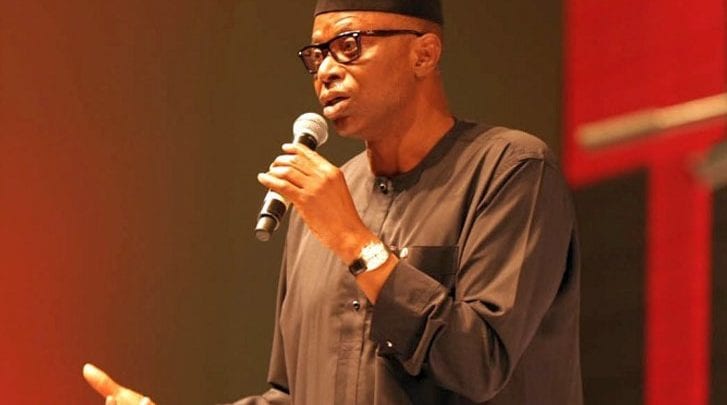 The National leader of the Zenith Labour Party, ZLP, Olusegun Mimiko, has slammed Governor Oluwarotimi Akeredolu of Ondo state over attacks launched on his personality.
Recall that Akeredolu had condemned his predecessor for abandoning projects started by late the former governor of the state, Olusegun Agagu.
But Mimiko, who spoke while receiving the state Deputy Governor, Hon Agboola Ajayi, at his Ondo town residence on Saturday, described the governor as a joker, noting that what his administration achieved in eight years, the APC government in the state has not attained the feat in one year.
He also berated Akeredolu for abandoning the reproductive health care programme in the state, adding that he would speak out during campaigns. Mimiko reminded the governor that the ZLP was made up of well-studded politicians and not hypocrites.
The former Ondo Governor said the ZLP was not expecting any surprises from Agboola and other defectors into the party. He described Agboola as a well-groomed and seasoned politician who has learned a lot in politics.
He said: "We don't expect any surprises. We know all the good and bad of Agboola. Never trust a man until you give him power.
"Agboola has seen and exercised power. He has a good head and good heart for governance. This is not the time for campaign but I will tell my friend (Akeredolu) why he was able to do what I could not do in eight years.
"Any party that does not drive in the direction of removing the burden of looking for money for reproductive health cannot be called a progressive."