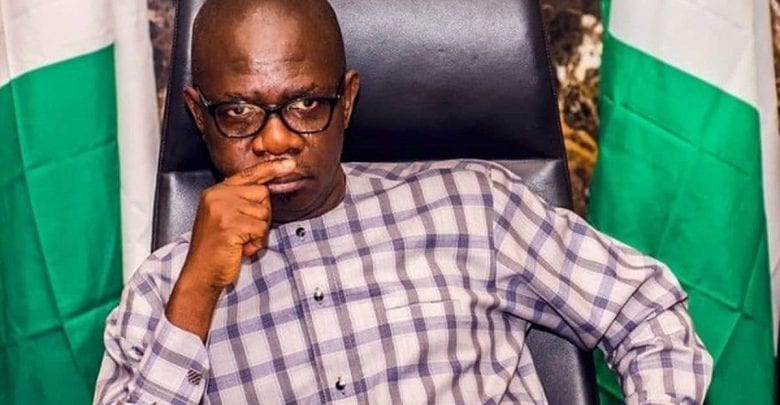 The Ondo State Peoples Democratic Party (PDP) has reacted to allegations of handing the party's governorship ticket to the state deputy governor, Agboola Ajayi.
Rumours have been making round that Mr Agboola is making moves to sabotage the re-election of his principal, Governor Rotimi Akeredolu in the forthcoming election.
There have also been speculations about Mr Ajayi clinching a governorship ticket under the PDP.
On the other hand, it was rumoured that Mr Akeredolu, who is aware of his deputy's moves, is planning to pick up another running mate for the governorship.
However, in a statement issued in Akure on Tuesday, the opposition party's Director of Publicity, Mr. Zadok Akintoye, stated that the PDP had no deal with Ajayi on the governorship election.
According to him, the party has no anointed candidate for the election. He also said there would be a level playing ground for all the aspirants of the party in a bid to present a credible and acceptable candidate for the election.
Akintoye said, "The leadership of the PDP in Ondo State wishes to inform the general public and all members of the party that the alleged 'deal' supposedly struck by the incumbent deputy governor of the state, Agboola Ajayi, is false and non-existent.
"We would like to assure all our aspirants and their supporters that the party does not have a preferred candidate and will ensure level playing field to all aspirants or intending aspirants."
He noted that the state Caretaker Chairman of the party, Clement Faboyede, had declared that no aspirant would be shut out of the process of picking a candidate as the party had concluded plans to "guaranty free, fair, transparent and all-inclusive primaries as is the established custom of our party."
He further said, "The PDP remains absolutely committed to the principles and ethos of democracy and all intending members are expected to fully register at their wards and also participate in all party activities."
He, however, said Ajayi or any other member of the public was welcomed to join the PDP if they so desired.