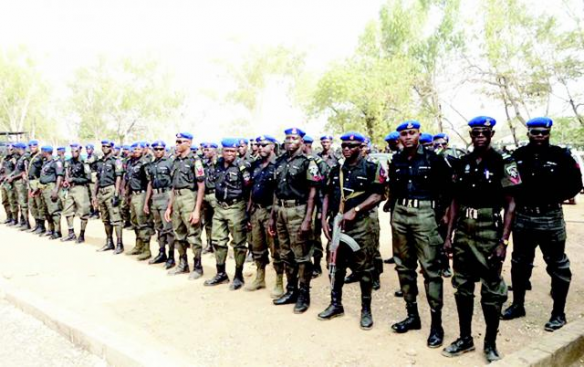 The Ondo state Commissioner of Police, Undie Adie, has ordered all officers at the Yaba Police station in the state to submit themselves for COVID-19 test.
POLITICS NIGERIA reports that out of the thirteen cases of coronavirus recorded in the state, three members of the division had tested positive to the virus on Monday.
The infected police officers have been admitted at the state Infectious Disease Hospital in Akure. They were said to have contracted the disease from a senior female colleague who refused to go for the test despite showing symptoms.
Meanwhile, the state police spokesman, ASP Tee-Leo Ikoro, has revealed that an officer infected with the disease at Yaba Police Division, but was not a senior police officer.
"When I learned about the matter yesterday, and we investigated it, we discovered that it was the Federal SARS officer in the division that they were referring to and he had been quarantined," he said.
However, Mr Adie, who had a session with some journalists on Wednesday, stated that some of the officers have also been isolated pending the result of the test.
"I have ordered them to come to Akure for tests. We have to be careful and prevent what may lead to pandemic within the police command," he added.
According to him, some of those who have been tested have also been instructed to come with their relations and their contacts.