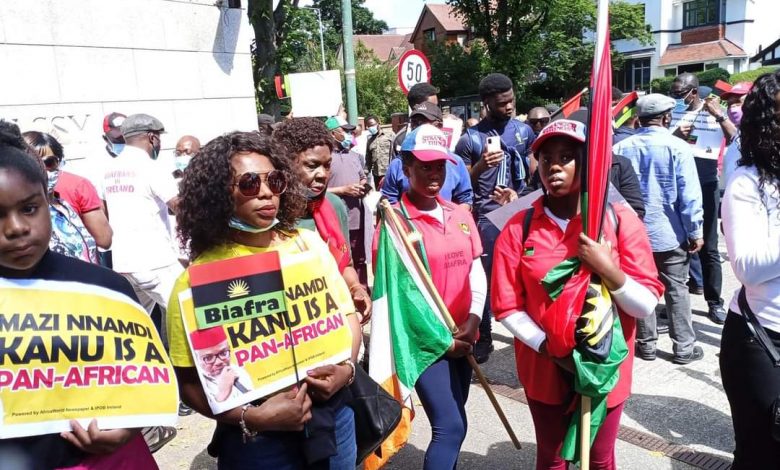 Deji Adeyanju, a former Youth Leader of the Peoples Democratic Party (PDP), has expressed his sentiments about the proscription of the Indigenous People of Biafra (IPOB).
POLITICS NIGERIA reports that according to Adeyanju, "only mad people will refer to IPOB as terrorists".
The sociopolitical activist argued that IPOB members have been victims of extra-judicial killings, acts that disregard human rights.
"Only mad people will refer to IPOB as terrorists. An organization that has consistently denied every wrongdoing or violence attributed to her. IPOB has suffered serious rights violations of its members including extrajudicial killings of its members," Adeyanju said via his known Twitter handle on Friday night.
IPOB is led by now-detained Nnamdi Kanu, a Nigerian-British citizen.
It has an armed wing, Eastern Security Network (ESN), which was created in December 2020.
According to IPOB leaders, the secessionist movement aims to realise the creation of a sovereign nation of Biafra.