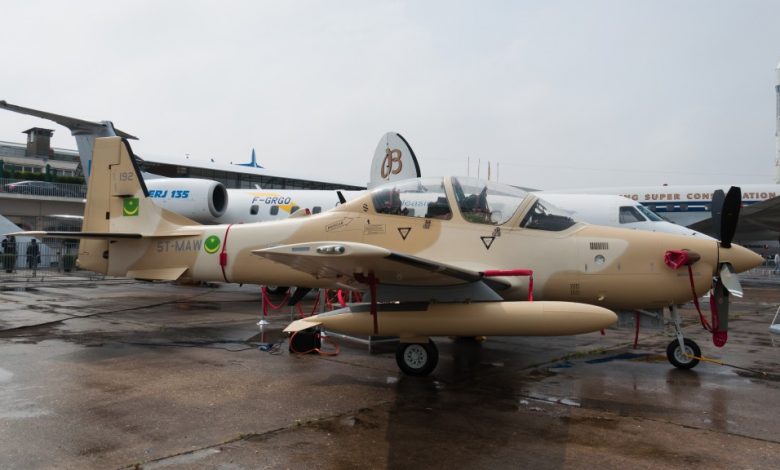 The United States Government has advised the Nigerian Government to restrict usage of the Super Tucano fighter jets to the Northern Part of the country.
The US government stated that the Super Tucano aircrafts are expected to be used only in the northern part of the country where Boko Haram terrorists have wreaked havoc for almost a decade.
Briefing journalists earlier in the week, the US Principal Deputy National Security Advisor, Jonathan Finer, at an event attended by the US Ambassador to Nigeria, Mary Beth Leonard, said the terms of the agreement during the sale of the 12 Tucano aircraft were explicit.
Reacting to a question on whether the Tucano fighter planes might be deployed against secessionists in the South-East, Finer said the planes were an important platform for security, particularly in the North, expressing pleasure over the conclusion of the deal.
Finer said, "We are pleased to deepen our security cooperation with the Nigerian government. I think we made it very clear our expectations about this platform where it would be used and in the right way and we are always raising concerns when we have them and that it's true with all our security partners around the world.
"This is an important platform for security, particularly in the North and we are pleased the transaction is finally concluded."
Nigeria's Military has not been able to deploy the Tucano planes to crush the bandits in the North-West because the agreement signed with the United States was that the aircraft, bought from the US, would be deployed against terrorists and not bandits. This implies that the fighter planes have only been deployed to fight Boko Haram terrorists in the North-East.
It was gathered that the complaints by the service chiefs led to the recent recommendation to the President by the Senate and the House of Representatives that bandits should be designated as terrorists, so the planes could be deployed against them.