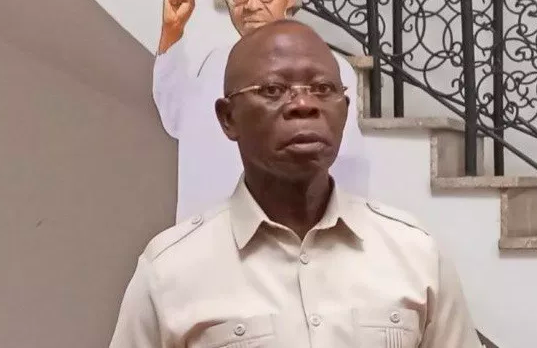 National Chairman of the All Progressives Congress, Adams Oshiomhole has revealed how the Peoples Democratic Party, PDP tried to blackmail the Election Tribunal to grant favourable judgement to its Presidential Candidate, Atiku Abubakar.
Oshiomhole, while speaking to state house correspondents on Thursday, said that the PDP was a party that 'seeks' to blackmail Institutions. In his words;
"I attended some of the court sittings, and it was clear that PDP just seeks to blackmail every institution so that their candidate can become President even if it is not the will of the Nigerian People".
"When a Political party and a Presidential candidate reduce election matters to social media speculation and quoting sources that are laughable even at Beer parlour Conversations".
"When you bring a young yahoo man from Kenya who admitted before the court that he is not certified by any institution as an expert in ICT and he told the court and its on record that the much talked about server where they already concocted figures even before the election took place, that he got his fact from 'Factsdontlie.com'".
It will be recalled that the Presidential Election Tribunal granted judgement in favor of President Muhammadu Buhari on September 11. The PDP and its presidential candidate, Atiku Abubakar have vowed to challenge the judgement at the Supreme Court.