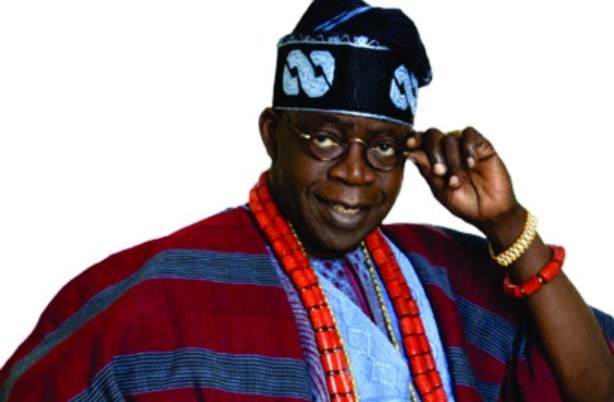 The governor of Osun State, Gboyega Oyetola, has congratulated the former governor of Lagos and leader of All Progressives Congress (APC), Bola Ahmed Tinubu, as he clocks 68.
Oyetola's congratulatory message was contained in a statement by his spokesperson, Ismail Omipidan, on Sunday.
The statement read: "Describe him as a man of many parts and you will not be far from the mark. Indeed, your impression of him is a function of the side of him you decide to portray per time — Quintessential politician. Leaders' leader. Nation builder. Reputable entrepreneur. Astute manager. Visionary. Emeritus Governor. Boardroom guru. Distinguished accountant. Talent hunter. Political fighter.
"For a man who is an active player in two human endeavours where integrity and competence are critical factors — accounting and politics — Asiwaju Bola Ahmed Tinubu has spent a good part of his life building institutions and men that will make both sustainable.
"When he decided to leave Exxon Mobil for politics after decades of meritorious service to the global oil giant, it was clear that he needed a wider platform to serve humanity.
"There can be no doubt that Asiwaju is imbued with a Midas touch. As Governor of Lagos, he changed the political landscape and governance architecture of The Centre of Excellence, putting the State in the grips of the Progressives Family for 20 unbroken years, turning around its economy, assembling the best brains to run the affairs of the State, instituting unprecedented policies that make Lagos the reference point even in Africa. No wonder many regard him as the father of new Lagos.
He further described the Jagaban of Borgu as a man of strong political convictions who would not mind standing alone when it matters, stressing that Tinubu "offered his political shoulders when it mattered to rescue the South West from political marauders and continues to build the region's political, development and economic fortune till date."
According to him, the fortune of Lagos and the South West is uncannily linked to the political wizardry and vision of Asiwaju.
"As a man of large heart and a bridge-builder, Asiwaju makes friends across the Niger and earns chieftaincy titles, honourary degrees and political recognitions along the way. His Bourdillon home is political headquarters for leaders and potential leaders who come to tap from his fountain of experience.
"In opposition and in power, Jagaban emits ideas and ideals that breed nation-building and national integration.
"He believes in one and indivisible Nigeria, one in which every region develops at its own pace and one in which the people have access to opportunities and possibilities.
"From his youth to age 68, Asiwaju lives a life of service to humanity and is consciously building a legacy that will surpass his generation.
"I wish leaders' leader a happy birthday, God's guidance, good health and many more years of service to Allah and humanity," the governor added.