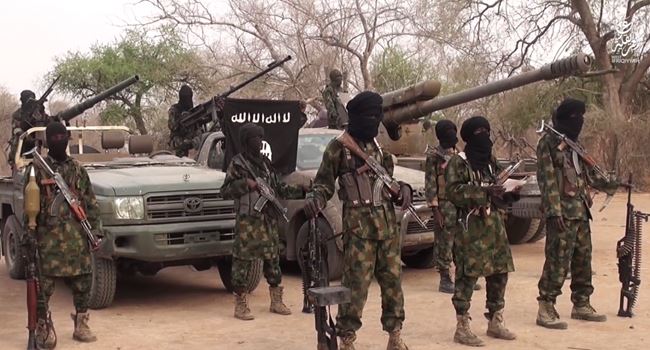 Ahmadu Sikari, a village head (Lawan) of Mayo-Wandu of Duhu District in Madagali Local Government Area of Adamawa state, northeast Nigeria, has been killed by suspected Boko Haram insurgents.
The District Head of Duhu, Mustapha Sanusi, said the killing of the village head (in December 2021) and that of a teenager, Ijarshu Markus, which happened last week, had caused panic among residents. He called on the government to increase security in the area.
According to him, some Boko Haram terrorists are teaming up with other criminals to raise money for their nefarious activities through kidnapping-for-ransom.
Markus, abducted alongside his mother and brother last week from their home in Maiwandu Village, was later murdered by his captors.
Local vigilantes had rescued the mother and the other son while the gunmen made away with the boy.
Three days later, the corpse of the 16-year-old was found lying in the bush with two stab wounds on his chest and heart.
Police in the state have confirmed the two killings.