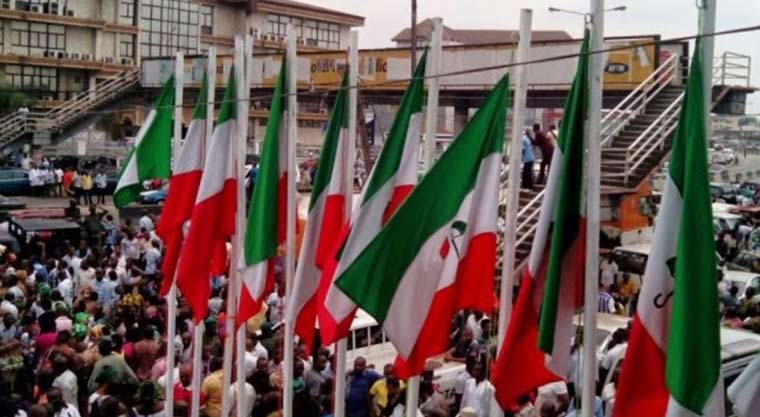 Socio-political activist, Aisha Yesufu has opined that the Peoples Democratic Party (PDP) is a "pathetic terrorists party".
According to Yesufu via her verified Twitter handle on Saturday, former President Goodluck Jonathan, in 2015, was least of her choice as Nigeria leader.
"I would have voted a STONE over Goodluck Ebele Jonathan and it is my constitutional right. PDP in opposition attack me for that just as they attacked me when I protested when they were in government. Pathetic terrorists party!
#PDPIsTheSameAsAPC #LikeGejitesLikeBuharists," Yesufu wrote.
Yesufu is best known for co-convening the #BringBackOurGirls movement in 2014 and her involvement in the #EndSARS (anti-police brutality) protests which rocked the country last year. The mother of two has been outspoken against successive Nigerian governments, particularly the President Muhammadu Buhari-led administration.