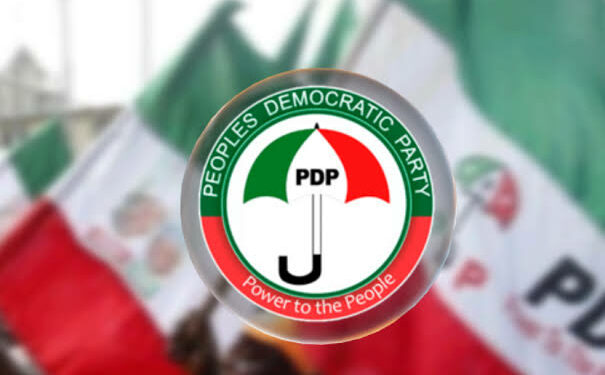 Candidates of the Peoples Democratic Party (PDP) emerged victorious in all chairmanship positions at the just-concluded local government council election held in Taraba State.

The declaration was made by Philip Duwe, Chairman of the Taraba State Independent Electoral Commission (SIEC), on Sunday during a press conference held at the commission's headquarters in Jalingo.

Duwe disclosed that a total of six political parties contested for both chairmanship and councillorship positions across the 16 local government areas (LGAs) in the state. The results for the 165 contested councilorship seats were announced at the respective LGAs.

"This election was keenly contested by six political parties, and the PDP has won overwhelmingly based on the results declared here," Duwe stated.

He reiterated that the results announced at the local government collation centres hold legal validity and that the commission's role was to confirm the already declared outcomes.

"We are immensely grateful to the media for their objective coverage throughout this electoral process," Duwe said.

"Despite the challenges faced, you have demonstrated unwavering commitment and resilience. You have served your fatherland excellently and deserve to be commended."

Duwe further remarked that the commission would thoroughly examine reports of the electoral process received from various stakeholders to enhance future performance.

"To establish credibility, we must gather as much observation, criticism, and suggestions for improvement as possible," he said.

"I personally led a team of highly respected journalists, election observers, and other individuals to a polling unit, and we observed no electoral activity taking place."

"This should serve as an indication that we did not manipulate the process in any way. Otherwise, I would not have guided a team to such a location. Therefore, I must acknowledge that this is a process, and absolute control over every aspect is unattainable."

He urged those who lost in the election to exercise patience.

"For those who have emerged victorious, this may be your day of triumph, but remember to remain humble and grateful in victory. For those who have lost, this may be a day of disappointment, but remember that bad days come and go. Stay prayerful and focused," Duwe advised.