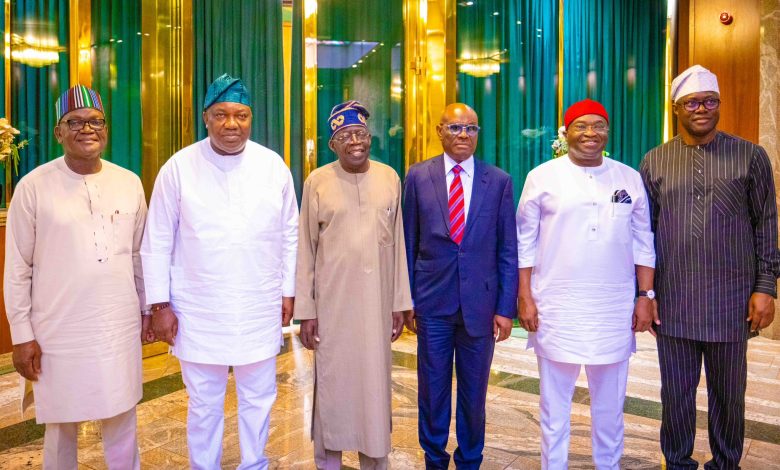 The G5 group, a faction of the opposition Peoples Democratic Party (PDP), paid a visit to President Bola Ahmed Tinubu today.

POLITICS NIGERIA reports that Governor Seyi Makinde of Oyo State spoke on behalf of the G5 members after a closed-door meeting with President Tinubu at his office in the Aso Rock Presidential Villa, Abuja.

Accompanying him were former governors Nyesom Wike of Rivers, Okezie Ikpeazu of Abia, Ifeanyi Ugwuwanyi of Enugu, and Samuel Ortom of Benue State.

During an interview, Governor Makinde shed light on the purpose behind their visit, emphasising the importance of ongoing evaluation in the nation-building process.

"Nation-building is a formidable task that requires constant introspection to ensure we are on the right path," he stated.

"Hence, we felt it necessary to meet with the President and apprise him of our unwavering commitment to the principles of fairness, justice, and equity. Our stance remains unchanged."

When probed about the group's future trajectory, Governor Makinde responded with conviction, "We are resolutely moving forward, with the expectation that Mr. President will join us on the journey towards upholding fairness, justice, and equity in Nigeria."

Speculations suggest that the G5 group actively supported Tinubu during the presidential election held in February. Furthermore, it is believed that they are eagerly anticipating appointments in the new federal government.