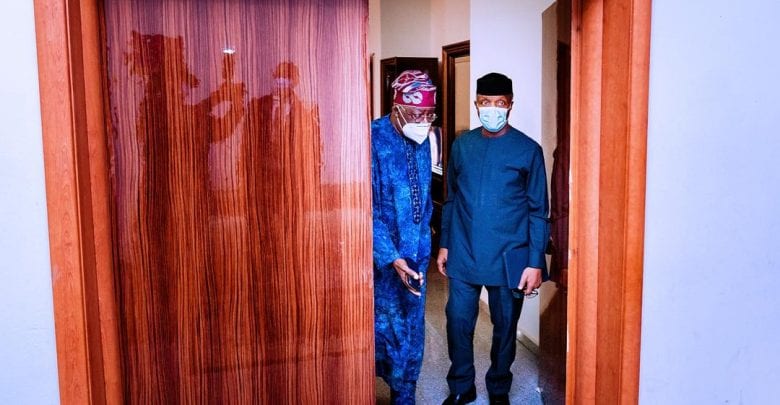 Former Governor of Lagos state, Bola Ahmed Tinubu met privately with Nigeria's Vice President, Yemi Osinbajo over the weekend.
It's currently unclear the purpose of their meeting. However, the meeting is coming days after Osinbajo reacted to the new CAMA bill adding that church leaders, who are aggrieved over the Company and Allied Matters Act (CAMA) 2020, should approach the National Assembly for amendment.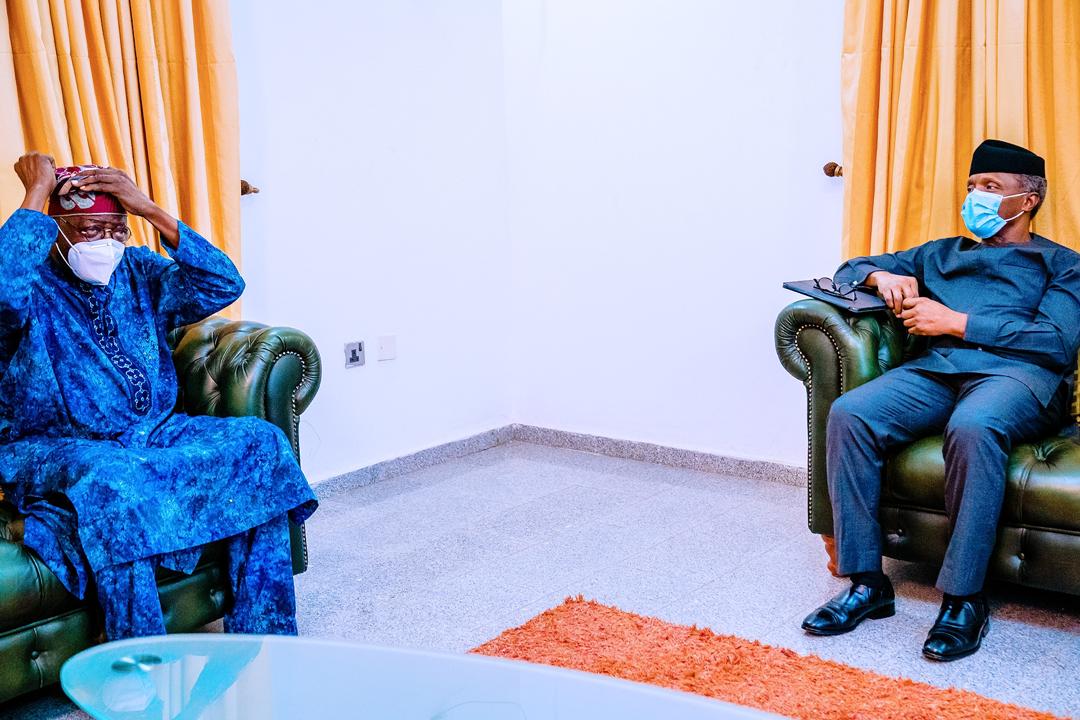 President Muhammadu Buhari signed CAMA into law on Friday, August 7, 2020.
The law, which replaced the 1990 CAMA provides that religious bodies and charity organisations in the country will be regulated by the registrar-general of Corporate Affairs Commission (CAC) and a supervising minister.
More to come…