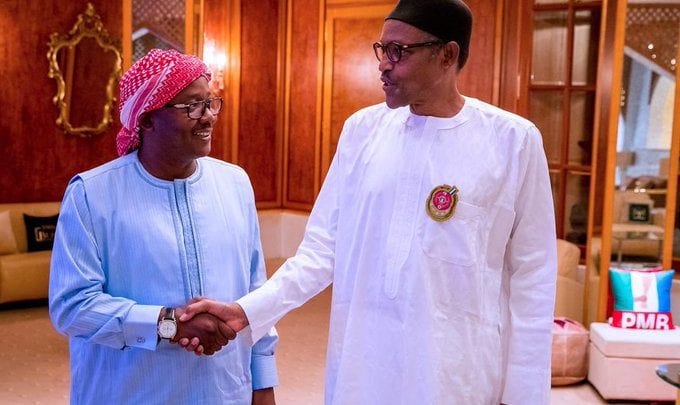 Nigeria's President, Muhammadu Buhari, on Sunday, was visited by the President-elect of Guinea- Bissau, Umaro Muhktar Sissoco Embalo.
According to Embalo, He came to Nigeria on a "thank you visit" and to express his "good wishes" following his emergence as winner in the just concluded elections in Guinea Bisau.
President Buhari in a reaction said:"Without stability, there can be no development. We will do whatever it will take to stabilize the sub-region."
The Nigerian leader commended the outgoing President, José Mário Vaz, who was a candidate aswell in the elections for supporting the emergence of Embalo in the second round of balloting "in the interest of peace and stability."
He said history will remember President Mario Vaz for putting National interest above his own, emphasizing that he cared for peace within the region.
The President-elect, Umaro Sissoco Embalo, is said to be on a regional tour and has visited Senegal and Nigeria in two days.
Below are photos from the visit: