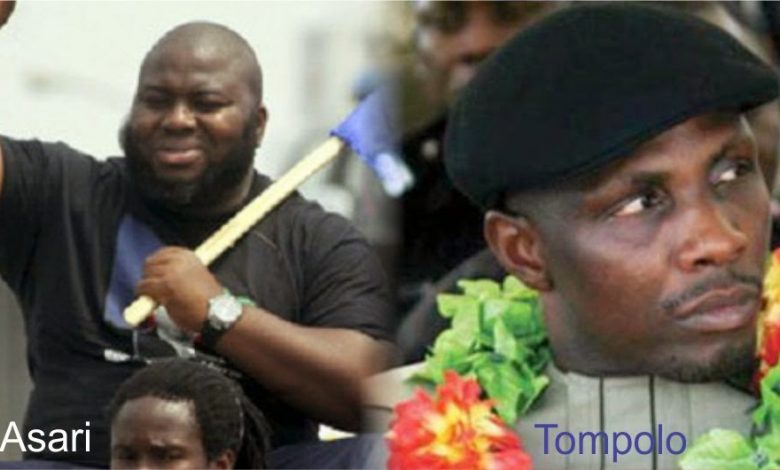 Nigeria Delta militant leader, Asari Dokubo, has said that he is not upset with the pipeline surveillance contract awarded to Government Ekpemupolo popularly known as Tompolo.
POLITICS NIGERIA reports that Tompolo, a former militant leader in the Niger Delta and ex-commander of the Movement for the Emancipation of Niger Delta, had consolidated his hold on the multi-billion naira Nigerian National Petroleum Company (NNPC) Limited's oil pipeline surveillance contract awarded to him by the Federal Government amid opposition.
The N4 billion per month contract, which covers the Ijaw-speaking part of Bayelsa State (Southern Ijaw and Ekeremor local government areas), Delta, Ondo, Imo and Rivers states, has attracted a groundswell of opposition from some stakeholders in Bayelsa, Ondo, Imo and Rivers states.
But speaking during a Facebook Live on Tuesday monitored by this newspaper, Dokubo said he is not quarreling with Tompolo over the pipeline surveillance contract.
"People are saying that I am fighting because of pipeline contract. Mba (no)," he said.
"I am too big (for that). But that does not mean that if they give me, I will not take.
"They've been doing pipeline contract, even in my own community. You won't hear me complain.
"When Capt. Hosa (Okunbor) was doing his contract, did I complain?
"People can collect contract, that's their business. But what I'm against is using Ijaw name to 'colonise' other Ijaw people.
"You cannot leave Delta State, and take the one of Ondo, Edo, Delta, River, Bayelsa. You can't do that. And people will keep quiet. And a lot of people call me, 'Na only you fit talk like this o, if not you, nobody (can speak for us). They are praying for me, because they know that I stand by justice.
"That small Kalabari area, leave it, I won't have problem with anybody."