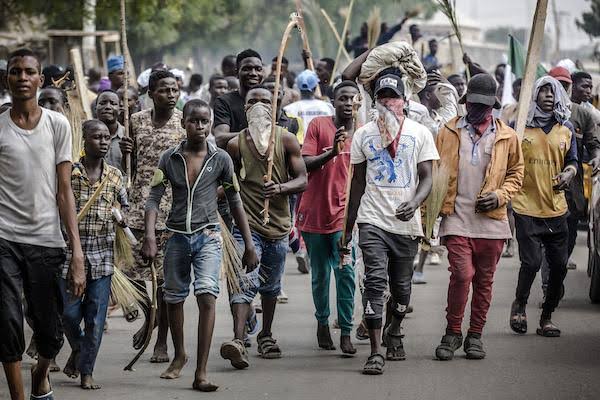 Nineteen individuals suspected of affiliations with cult groups, including one Ogunnibi Hammed, believed to be the leader of the Eiye confraternity, have been apprehended by the operatives of the Ogun State Police Command.

POLITICS NIGERIA reports that this development comes in the wake of their alleged participation in the recent violent clash between the Eiye and Aiye cult factions in Sagamu, a conflict that claimed the lives of 20 individuals.

The spokesperson for the police, Omolola Odutola, confirmed these arrests during a press briefing held in Abeokuta on Monday. Ms. Odutola disclosed that the arrests occurred on Sunday as a result of an executed tactical operation led by the Special Weapons and Tactics (SWAT) team in collaboration with the Anti-Cultism Unit. This operation specifically targeted individuals suspected of perpetrating acts of terror in multiple regions, including Odogbolu, Sagamu, Ijebu-Ode, and Ilishan, all within the boundaries of the state.

"This notorious cultist (Hammed) has been widely known for his involvement in gruesome attacks against rival cult groups in Ogun state," Odutola said.

Among those taken into custody are Sodipo Azeez, also known as Bintobo; Ilori Gbenga; Lamina Yusuf; Kolawole Rasaq; Adelaja Otusanya; Adeyemi Soneye; Oseni Toheeb; Thank God Naba; Lekan Qudus; Adelusi Omotayo; Timothy Monday; Ayomide Ishmael; Oboje Jeremiah; Ayoola Oladayo; Jacob Chidi; John Innocent; Ayangbile Victor; and Jacob Sunday.

According to Odutola, all of the suspects have confessed to their active involvement in various cult groups.