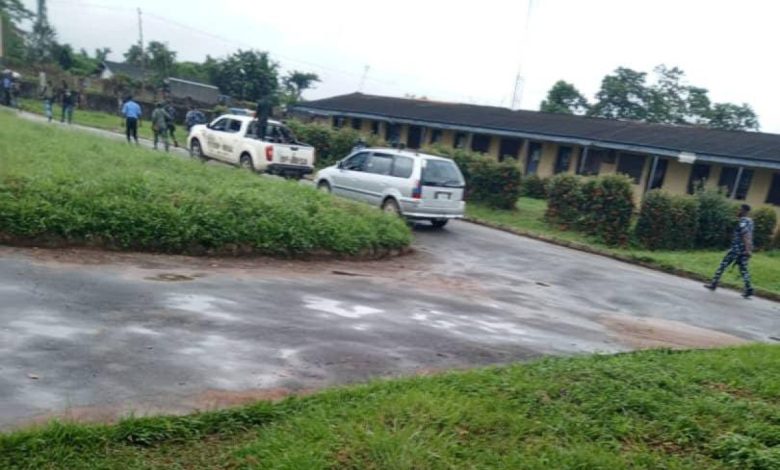 The impeached chairman of Ijebu East Local Government, Wale Adedayo, has been arrested by police operatives over a petition by the state government.
Adedayo, who was first suspended and later impeached by some local government lawmakers, had accused Governor Dapo Abiodun of diverting funds meant for local governments in the state in the last three years.
He wrote on Facebook: "Son of man is being taken to Ogun State Police CID at Eleweran, Abeokuta. They claim the State government wrote a petition against me.
"If it is death, I follow the path of the patriarchs. Ase di owo Olodumare!"
On the same allegation, Adedayo was detained by the Ogun State Command of the Department of the State Services (DSS) for some days before he was released.
Confirming the arrest of her husband, the wife of the former chairman, Mrs Kafayat Adedayo, explained that her husband was arrested by officers numbering about ten from the State police command headquarters, Eleweran, Abeokuta.
Mrs Adedayo said the police officers informed her that his arrest was based on a petition written against him by the state government.
"They came on Monday afternoon in a Mitsubishi car to effect his arrest. About four of them were in uniform, while others were in mufti.
"The police operatives said they were acting on instruction based on a petition filed against him by the state government. He was accosted to Abeokuta by the police," she said.
The Ogun state police command has confirmed his arrest.