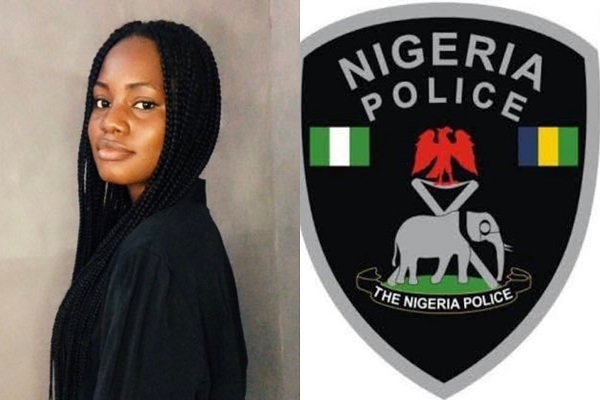 A female police officer, Fauzziyah Isiak, has accused the Nigeria Police Force of detaining her after she tendered her resignation.
Isiak, a Corporal with the Lagos Police Lagos Police Command, narrated her ordeal on Twitter on Thursday.
She said after she submitted her resignation letter she was called into the office and detained, alleging she was on her monthly period.
She wrote: "I never saw this coming. I have never thought I'll be put in detention without interrogation. All I did was try to resign. I have been trying to resign from the Police since last year but my letters were not approved.
My boss had called me to show up yesterday 24th of May to meet the Deputy Commissioner for an interview. I thought they were finally going to approve my resignation but the only words I heard was that I should be detained to be tried and dismissed. Due to the shock, I couldn't say anything as the officer led me away.
Later, I heard that I should have begged and cried but my lack of reaction worsened the matter. I cried a river after it all dawned on me. I have not taken my clothes and shoes off since yesterday. I can't even change my sanitary pad. My migraine is throbbing at full speed and my head is about to explode from exhaustion.
My mother has called that she has been advised to come and plead that I will continue working. I have been working for 6 years and I think it is fair to let someone go and aid them to leave if they do not want to stay anymore.
"I have been very easygoing since I was born, this is my first time in this kind of situation. I have always worked in the administrative department, in fact, the religious department of the Nigeria Police. I believe in pursuing everything with passion, I always remove myself whenever I think I am no longer giving full attention to a job or career."
She further lamented that she has not been able to sleep: "I don't know how long I'll be here for but I really need to sleep. If the women at the provost office had not given me some Paracetamol yesterday afternoon, I may not have survived until now. I don't know how long I will be here for butI'll appreciate a blanket with sanitary pad.