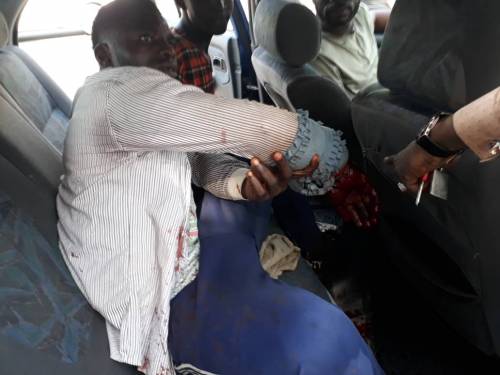 Men of the Nigerian police on Tuesday shot into a crowd of protesting members of the Islamic Movement of Nigeria (IMN), The SaharaReporters report. The incident, which took place in Abuja, involved the use of live rounds and left three of the protesters injured.
According to the report, the IMN members-popularly referred to as Shiites-were peacefully protesting the continued incarceration of their leader, Ibraheem El-Zakzaky, and his wife. They were then set upon by policemen who shot both live ammunition and teargas at them.
It is not yet clear if the protesters had a permit to gather and if the use of excessive force was justified. More details later.