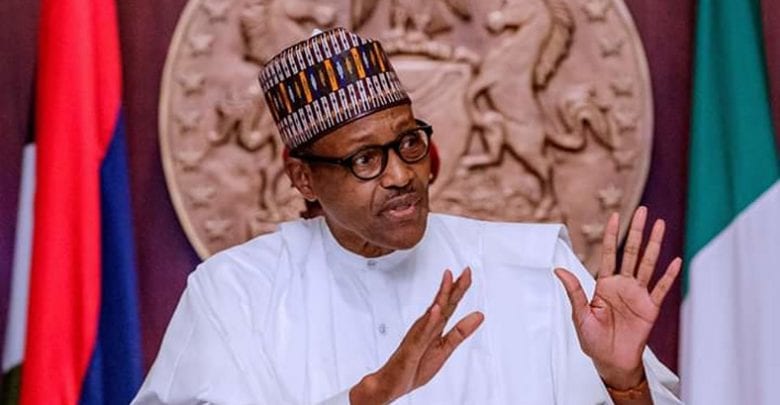 The President of Nigeria, Muhammadu Buhari is currently being attacked on Twitter by Mohamad Tawhidi popularly known as Imam of Peace over Coronavirus pandemic.
Presidents worldwide including those of African countries like Ghana and South Africa have been addressing their citizens on the pandemic regularly.
Many Nigerians have criticised Mr Buhari for not addressing them despite the increasing cases of the disease in the country.
Mr Buhari's spokesperson, Femi Adesina, while speaking on a Channels Television programme on Thursday, however, said Mr Buhari's silence is a 'style'.
On Friday, Imam of peace took to twitter to currently drag the president for wrong pronunciation of COVID-19 and his long silence.
"The President of Nigeria Muhammadu Buhari still doesn't know the name of the virus killing 24,000+ at such a rapid rate. Addressing the nation about it for the first time, he pronounced the virus as 'CIVIK 1-9′," he wrote.
Adding, "His friend, Imran Khan, thinks Japan and Germany share a border.
https://twitter.com/Imamofpeace/status/1243462201475616768
https://twitter.com/Imamofpeace/status/1243480704362491904
https://twitter.com/Imamofpeace/status/1243485703457013762
https://twitter.com/Imamofpeace/status/1243498827925028869
https://twitter.com/Imamofpeace/status/1243500937064275968
https://twitter.com/Imamofpeace/status/1243502928704327681
https://twitter.com/Imamofpeace/status/1243503792781283329
https://twitter.com/Imamofpeace/status/1243541407006154756
https://twitter.com/Imamofpeace/status/1243539361410568193
https://twitter.com/Imamofpeace/status/1243531450634264576