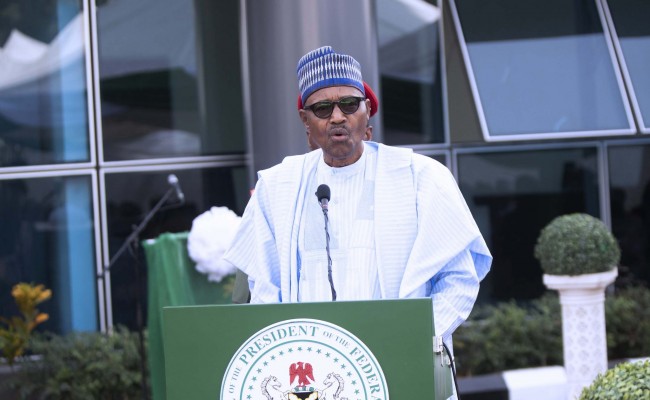 President Muhammadu Buhari on Saturday sent his condolences to the Emir of Potiskum, Alhaji Umaru Bubaram, after the attack on his convoy by unidentified gunmen.
The attack, which took place on Tuesday on the Kaduna-Zaria road, led to the death of six of the Emir's aides and left others injured.
The monarch is recuperating from the ordeal at the Barau Dikko Hospital, Kaduna, according to the Kaduna Police Force spokesman, Yakubu Sabo.
President Buhari, in a statement released by his spokesman, Garba Shehu, said his government will leave no stone unturned in a bid the men who have turned that route into an unsafe zone for travellers.
The president vowed to bring criminals to book and not let any group hold the country to ransom.
The statement read: "I feel greatly relieved that his Highness had survived this tragedy that resulted in the death of four of his aides during the attack.
"I can relate with great empathy the kind of traumatic experience you had encountered at the hands of these evil elements in our society.
"The law would never surrender to mass murderers who engage in wanton destruction of lives and impoverishment of their victims.
"This administration remains firmly committed to the security of Nigerians and we will continue to fund and adequately motivate our security personnel in order to encourage them to respond vigorously to these challenges."
Buhari decried reports that members of the surrounding community hampered security operatives from carrying out house-to-house search for the suspects. He opined that this unhelpful behaviour is counter-productive.