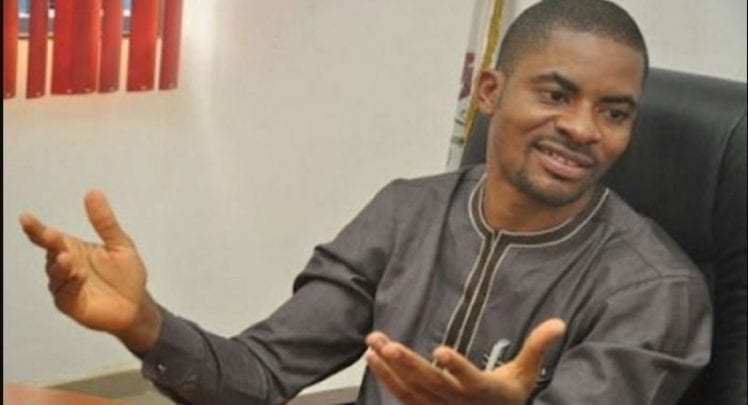 Deji Adeyanju, the Convener of pro-democracy group, Concerned Nigerians, has asked the federal government to immediately investigate the reported mysterious deaths in Kano state.
POLITICS NIGERIA understands that twenty prominent personalities in the state have lost their lives in mysterious ways in the last 24 hours.
In a series of tweets via his Twitter page on Sunday morning, Adeyanju also condemned the state Governor, Abdullahi Ganduje for claiming that the deaths are not related to Coronavirus.
The politician turned activist also attacked Ganduje for not providing good leadership in the state.
He wrote "There's no leadership in Kano. This is why FG must step in immediately. The guy there only knows one thing: stuffing dollars inside Babariga.
Adeyanju added that that thousands of Kano residents will be infected if the cause of their deaths is related to the dreaded virus.
"The saddest part of the deaths in Kano is that thousands might get infected if it is COVID-19 related as the dead bodies are moved to the cemeteries and no tests were conducted on the corpses.
"Kano should have like three laboratories spread across the state just like Lagos. The population of Kano is over 20 million," he tweeted.
There's no leadership in Kano. This is why FG must step in immediately. The guy there only knows one thing: stuffing dollars inside Babariga.

— Comrade Deji Adeyanju (@adeyanjudeji) April 26, 2020
The saddest part of the deaths in Kano is that thousands might get infected if it is COVID-19 related as the dead bodies are moved to the cemeteries & no tests were conducted on the corpses.

— Comrade Deji Adeyanju (@adeyanjudeji) April 25, 2020
Kano should have like 3 labs spread across the state just like Lagos. The population of Kano is over 20m.

Buhari, come out of hiding & act now.

— Comrade Deji Adeyanju (@adeyanjudeji) April 25, 2020