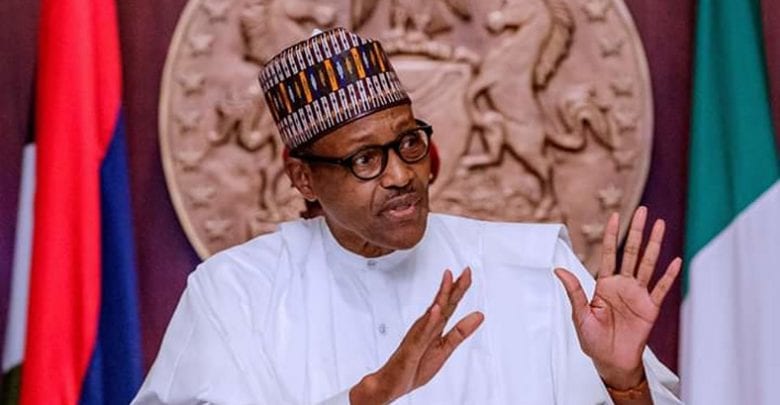 The Boko Haram terrorist group has in it's more than 15 years of activity killed over 30,000 people, abducted thousands and displaced over 2.3 million persons from their homes.
It is a jihadist terror group which concentrates in the northeastern part of the country, leaving behind callous consequences. The Nigerian government under President Buhari has effected strategies towards decimating terrorism in the country. One of such is the 'Operation Lafiya Dole' launched far back in 2015.
Another is the 'Operation Safe Haven' which seeks to rehabilitate repentant Boko haram terrorists back into the society. While moderating the claims that the group is supported by him and his government, Mr Buhari openly condemned the group and described their cause as a non-Islamic one.
Elected on the back of the failure of the previous administration to wipe off insurgency, Muhammadu Buhari was sworn in as president on May 29, 2015. His promise to end the menace in the northeast of the country brewed belief in his government among the populace. In fact a year after his inauguration as president, terrorist-related activities in the country subsided by 80%.
However, years later, the failure of the military in totally containing the jihadist group was apparent. The Boko Haram group broke off into two – the new group named the Islamic State West Africa Province (ISWAP). Both split groups pledged allegiance to the Islamic States of Iraq and the Levant(ISIL), a separate group from al-Qaeda which Osama bin laden served as emir.
This split group increased their attacks on civilian and military targets leading to questions on how effective President Buhari's fight against the insurgent is really.
Service chiefs long due for retirement
Starting from December 2019, the terrorists seem to have rediscovered their vigour as a series of execution video have been released by them.
Four aid workers were executed in December 2019 after months in captivity. This followed immediately by the execution of 11 persons on Christmas day in reprisal for the killing of terrorist leaders in Iraq and Syria. On January 21, 2020, a student of the University of Maiduguri, Daciya Dalep was filmed being murdered in an execution spree by the Boko haram. 22-year old Daciya was on his way to school when he got caught by the terrorists.
A day before that, the Boko Haram caused an uproar among the Christian community in the country by beheading Lawan Andimi, the Michika branch chairman of the Christian Association of Nigeria (CAN). He was abducted earlier in the month in an attack in Michika.
The refusal of the President to retire the current service chiefs, who are long overdue for retirement. has been criticized by a section of Nigerians, especially on social media. The European Union recently stated that with records of events over the years, the fight against Boko Haram insurgents has been stalled. This has left the Nigerian populace with nothing to argue less.