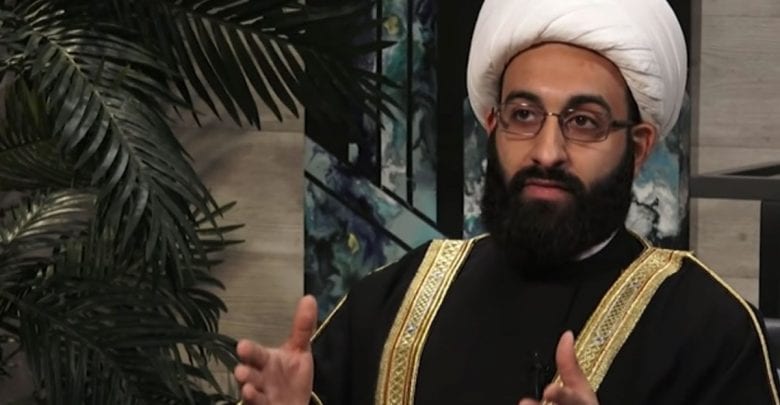 Bashir Ahmad, the Personal Assistant to President Muhammadu Buhari on new media has reacted to the comments of Mohammad Tawhidi, a reformist Imam.
Mr Tawhidi is a Muslim influencer and reformist Imam who has been embraced by a number of centrist islam groups and anti-islamic extremism groups.
The Islamic cleric, on Friday, accused Mr Buhari of being complicit in various terrorism attacks.
He also mocked the President's pronunciation of Covid-19 as 'Covik one nine", which according to him, shows that Buhari has not been proactive in the fight against the coronavirus pandemic.
"The President of Nigeria Muhammadu Buhari still doesn't know the name of the virus killing 24,000+ at such a rapid rate. Addressing the nation about it for the first time, he pronounced the virus as 'CIVIK 1-9'," He wrote on Friday morning.
The criticism was however heightened when he blasted those supporting the President's inactions.
"Whoever supports Buhari is not only foolish but also responsible for his crimes regardless of their nationality. I'm not even Nigerian and I am standing up for Nigerians."
"I'll say it again: Whoever voted for Buhari, especially for the second time after seeing his failures to crack down on terrorists, is 100% stupid, foolish and irresponsible. Victims of terrorism due to Buhari's incompetence don't care about minority or majority votes. Wake up."
However, the Presidential aide countered the Imam, saying he lacks the courage for open confrontation.
"For those who are asking me to respond to @imamofpeace tweets, the guy lacks courage, he is no different from the usual coward, he has blocked me, so I won't be able to see the nonsense he has been tweeting, those of you following him, kindly remind him of who he is, the COWARD!"
Several Nigerians have drummed support for the cleric. In the reactions obtained on Twitter, many of them opined that the Imam expressed their thoughts.
Below are the reactions;
https://twitter.com/William_Ukpe/status/1243512900440010752
Imam of Peace now trending:
Why? The man is saying everything the average nigerian living in Nigeria is thinking but too afraid to say.

People are happy with his tweets because he gives a voice to their pains and frustration with the President.

The imam is NOT our problem.

— #OurFavOnlineDoc 🩺🇳🇬🇬🇧💎 (@DrOlufunmilayo) March 27, 2020
https://twitter.com/Danny_Walterr/status/1243524932660846592?s=19
https://twitter.com/mrmanhere_/status/1243519249114714112?s=19
https://twitter.com/Kinglamarr___/status/1243523702945431554