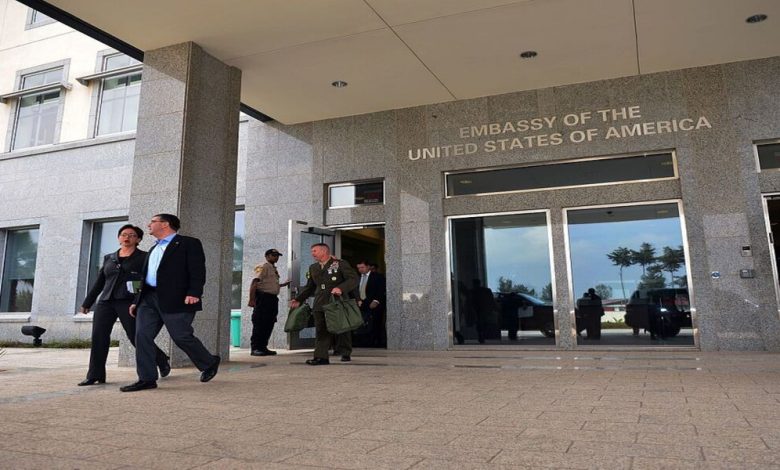 Thousands of demonstrators marched on the American and British embassies in Ethiopia's capital Addis Ababa on Thursday, raising unprecedented levels of condemnation of western nations' alleged role in the Ethiopian civil war.
Protesters demanded that US President Joe Biden "revise his foreign policy", accusing foreign nations of plotting to "dismantle Ethiopia's sovereignty".
The protests took place only one day after Ethiopia's government declared that Prime Minister Abiy Ahmed had been to the front lines of the struggle against Tigray area militants.
Before Abiy came to power, Tigrayans had long controlled the national government, and they look to be gaining ground in a conflict that has killed tens of thousands of people in the last year.
In recent weeks, their forces have been approaching Addis Ababa in the hopes of bolstering their bargaining position and forcing the prime minister to resign.
Abiy has previously said that martyrdom may be required and asked Ethiopians to join him.
The idea of Ethiopia's historic nation dissolving has terrified Ethiopians and outsiders alike, who are concerned about what might happen to the Horn of Africa as a whole.
The US, France, Germany, and Turkey have all advised their nationals to evacuate as soon as possible.