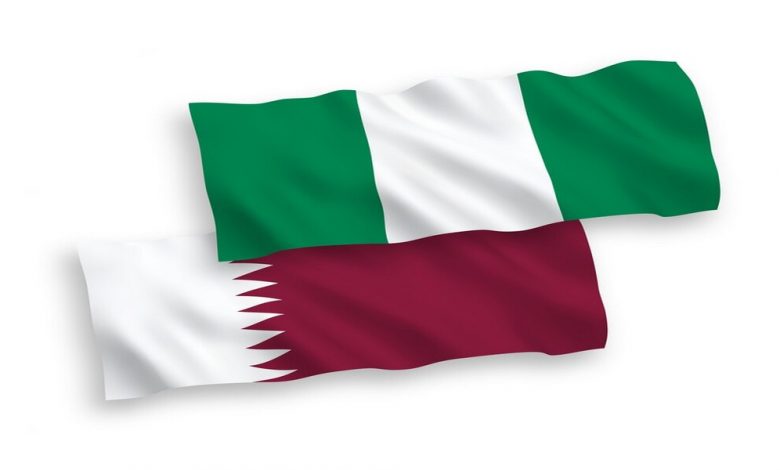 The Federal Government and the State of Qatar are discussing a collaboration that would expand gas production in both nations.
Ambassador Gabriel Aduda, Permanent Secretary at the Ministry of Foreign Affairs, said a partnership between Nigeria and Qatar in the field would boost economic growth and development.
According to a statement issued by the Nigerian Embassy in Doha, Qatar, Amb Aduda said this during a meeting with the Secretary-General of the Ministry of Foreign Affairs of the State of Qatar, Dr Ahmed bin Hassan Al Hammadi.
The Nigerian Ambassador to the State of Qatar, Yakubu Ahmed, and the Head of Chancery, Kimiebi Ebienfa, joined the permanent secretary at the meeting.
The Federal Government, according to the statement, is now expanding natural gas use to increase investment in electricity and gas-based sectors.
Amb Aduda urged investment in gas exploration and infrastructure, as well as knowledge transfer, talent development, and environmental workforce development.
Concerns about climate change and global energy transition may also lead to collaboration on gas shipping and marine transportation.
The permanent secretary, on the other hand, campaigned to lower visa rules for Nigerians visiting Qatar and Nigerian specialists working in Qatar.
In his response, Dr Al-Hammadi appreciated the offer for cooperation between Nigeria and Qatar, recalling the two countries' strong ties.
To that aim, he said that the Director of the Diplomatic Institute would meet with Nigerian officials to agree on terms and create a framework for achieving set objectives.