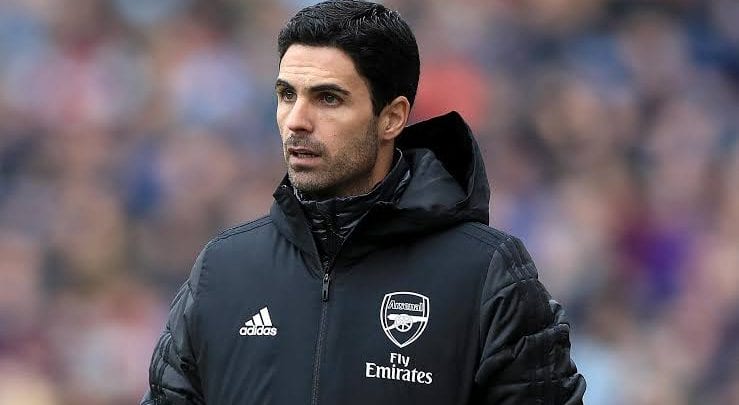 The outbreak of Coronavirus has really dealt a great blow on global citizens this week more than it has done in the previous weeks.
While conferences and international engagements have been cancelled, big sporting competitions like Premier League have also been put on hold. Coronavirus, also known as CONVID19, did not spare the economy as the global market recorded more losses this week. 
Most importantly, apart from the casualty rate of 3 per cent, POLITICS NIGERIA gathered that not fewer than seven public figures have tested positive for the pandemic this week.
In this round-up, this paper highlights these seven persons whose positive result to Coronavirus scares their fans and supporters.
1&2.Tom Hanks and Rita Wilson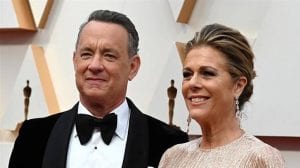 The American actor and filmmaker who is known for both his comedic and dramatic roles, tested positive to the virus this week. Rita, who is an actress and wife to Tom Hanks was also caught in the web.
On Thursday, the two popular film stars however shared an update from Australia, where they are both in isolation after testing positive for coronavirus.
CNN reported how the couple posted that they tested positive after exhibiting symptoms like tiredness, body aches, chills and slight fevers.
Mikel Arteta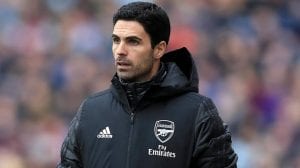 Also on Thursday, Arsenal's manager Mikel Arteta tested positive to CoronaVirus. The Premier League had to cancel all the games. Although the Spanish coach said he was "feeling better already" on Friday, Arsenal fans have expressed fear over the likelihood of getting some players infected too.
"Thanks for your words and support. Feeling better already. We're all facing a huge and unprecedented challenge. Everyone's health is all that matters right now," Mikel tweeted on Friday evening.
Callum Hudson-Odoi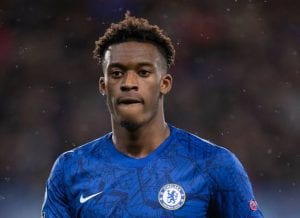 According to SkySport, Chelsea's full squad has gone into self-isolation after Callum Hudson-Odoi tested positive for coronavirus. In a statement issued in the early hours of Friday, It was gathered that Hudson-Odoi displayed cold symptoms on Monday morning and has stayed away from the club since then.
His test result was returned on Thursday night making him the first Premier League player to contract the virus. Hudson-Odoi however assured fans on Friday that he was getting better via video message posted on social media.
5&6 Canadian Prime minister and his wife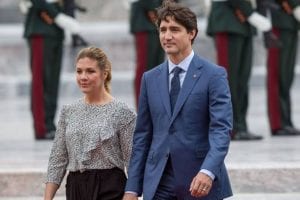 Canadian Prime Minister Justin Trudeau and his wife, Sophie Grégoire Trudeau have tested positive for coronavirus. CNN reported on Friday that the duo will be in isolation for 14 days.
POLITICS NIGERIA learnt that Grégoire Trudeau came down with mild flu-like symptoms Wednesday following a speaking engagement in the UK. Health officials are reaching out to those who've been in contact with her, the office said.
Donovan Mitchell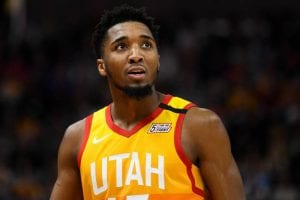 An American Basketball player, Donovan Mitchell, tested positive for coronavirus on Thursday.
The Utah Jazz star played the Knicks at Madison Square Garden on March 4, and Donovan Mitchell Sr., the Mets' director of player relations and community engagement, attended the game and will be tested for the virus, the Mets said.
The NBA has announced the suspension of all games until further notice.
Australian minister- Peter Dutton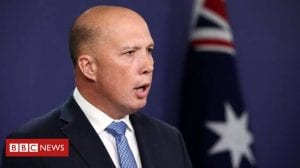 Peter Craig Dutton of the Australian Liberal Party and the Minister for Home Affairs was positive after going through a Coronavirus test. Dutton's case contributed to the emergency declaration made by Donald Trump on Friday evening. 
Dutton, in a statement posted on social media, announced that he has been admitted in the hospital following the Queensland health policy.