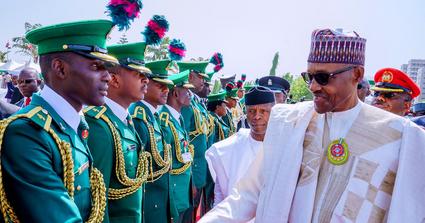 Nigerians have taken to different social media platforms to honour the fallen heroes who lost their lives protecting the country.
Today, January 15, is set aside by the Nigerian Government as Armed Forces Remembrance Day (AFRD) Celebrations.
Formerly marked on 11 November of every year to coincide with the Remembrance Day (Poppy Day) for the World War II veterans, the Nigerian government uses this day to celebrate heroes who sacrificed thier lives for the country.
After the surrender of Biafran troops to the Nigerian government on 15 January 1970, the date was subsequently slated to be marked as Nigeria's Armed Forces Remembrance Day.
Reactions: