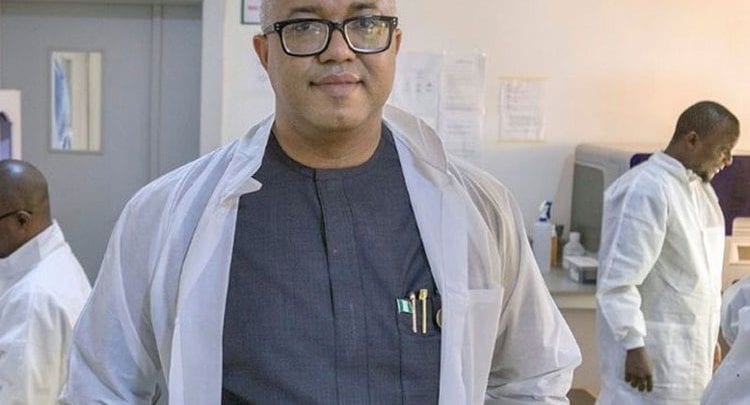 The Director-General of the Nigeria Centre for Disease Control (NCDC), Chikwe Ihekweazu, has announced the expected arrival of reagents for COVID-19 testing this week. Reagents are substances for use in chemical analysis.
Mr Ihekweazu, who made this known at the daily briefing of the Presidential Task Force on COVID-19, was responding to questions on the recent target of the health agency.
POLITICS NIGERIA earlier reported the agency's target to conduct three million tests in two months.
While responding to questions from journalists, he said: "This is week beginning of week three if I am not mistaken, so we're not in the second month yet. You know sometimes, to drive Improvement, you have to set our targets for yourself and that is really what we've done."
"We were working with a Global Partners in terms of how to employ some of those supply chain challenges and some of those things are now going to yield fruit this week."
"I actually don't want to name it until I have those reagents in country. So I'm hesitant to say the date when it will happen or the time," He said. He also assured that the number of tests conducted in the states will be published on Monday or Tuesday.
"We will publish the number of tests. This we promise to do today. We might end up doing it tomorrow but this will be published to so that you can see that it is not just the testing in the lab."
Speaking on the activation of molecular labs, the NCDC boss, reiterated the agency's commitment to reviving labs across the country.  "When we came to NCDC four years ago, we realized that there were several pieces of laboratory equipment lying across the country that are not functioning. Why they are not functioning…Maybe for one small component with a small problem." he said.
He disclosed that NCDC has partnered the Japanese International Cooperation Agency (JICA) and has trained two thousand biomedical Engineers for over six months in Japan.
"When we send a team, the team is typically made up of three people- the biomedical engineer, molecular scientist, and one new colleague to be trained in the process."
He added that the agency has two teams left to be deployed to Ilorin, Kwara State capital and Kastina. Also, Mr Ihekweazu justified Nigeria's policy on self-isolation but announced that the agency is reviewing its policies on a daily basis.
"Yes, other countries are doing different things. But these are these what we have agreed to do within the PTF for now and that's the policy of the federal government of Nigeria through the presidential task force," he said.