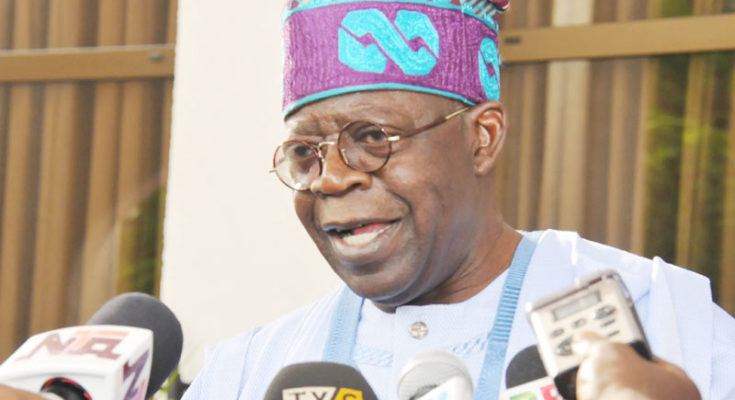 The presidential candidate of the All Progressives Congress (APC) for the 2023 election, Bola Tinubu, has said he is in the presidential race to better the lives of the people of Nigeria.
POLITICS NIGERIA reports that Tinubu spoke at Ekiti Parapo Pavilion in Ado-Ekiti, Ekiti State, the venue of the presidential campaign rally on Friday.
"I am in the race for the betterment of the people," Tinubu said. "If it is what I will eat and what I need personally, God has provided for me. I am in this race to make life good and better for you too.
"Ekiti people are well-educated people. They are well-read; they don't joke with education. But it is not good to finish schooling and not get a job. So, we shall provide jobs for you.
"On that day, we will trek to the polling booths to cast our votes. Your polling booths are not far from where you live. So, you should walk down to cast your votes."