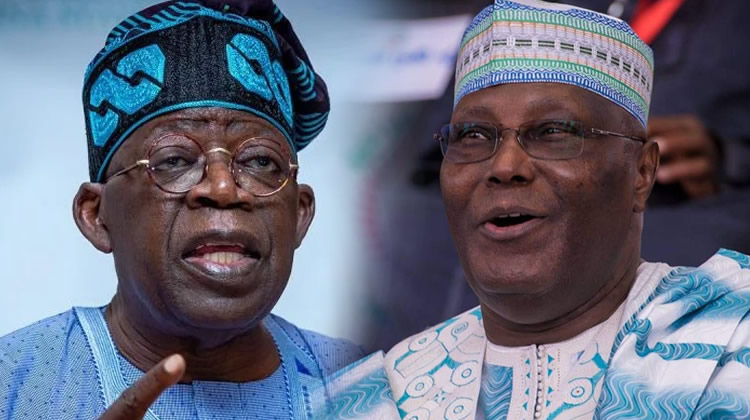 The United States District Court in Northern Illinois has ordered the Chicago State University (CSU) to release the academic records of President Bola Tinubu to former Vice President Atiku Abubakar by Monday.
Politics Nigeria reports that former Vice President Atiku Abubakar has been seeking Tinubu's academic records to establish that he [Tinubu] presented a forged certificate to the Independent National Electoral Commission (INEC).
But President Tinubu has continued to object to the release of his academic records at Chicago State University.
According to the President, releasing the documents with deposition would cause him severe harm because they were private to him and would not be admissible in the ongoing petition against him in Nigeria.
At the court on Saturday, U.S Judge, Nancy Maldonado, adopted all the ruling of Magistrate Judge Jeffrey Gilbert of the U.S. District Court, ordering the immediate release of the academic records of Tinubu by the CSU.
In her ruling, Maldonado said the decision of a lower Federal Magistrate judge on September 19 was appropriate and adopted it in full.
"The Court overrules President Tinubu's objections to Magistrate Judge Gilbert's recommended ruling, and therefore adopts the ruling in full. Mr Abubakar's application is therefore granted," the judge ruled.
She also gave CSU until noon on Monday to release the documents and the deposition of officials of CSU completed by 5pm CDT on Tuesday.
"In light of the pending Supreme Court of Nigeria deadline, represented to the court as October 5, 2023, and based on CSU's representations that it is ready to comply with the discovery requests and produce a witness, the court sets an expedited schedule for completion of discovery," the judge said.
She warned that any attempt by Tinubu to appeal the judgement in the district would no longer be tolerated as Abubakar must transfer the collected evidence to the Nigeria's Supreme Court for use in an ongoing election petition case by October 5.
However, she said Tinubu is free to file his appeal directly before the Seventh Circuit, an appellate court overseeing Illinois and nearby states.