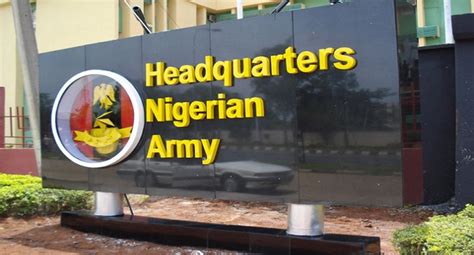 The media, individuals, and groups in the country have been urged to desist from tendencies that are capable of inciting personnel against the Armed Forces of Nigeria (AFN).
The call was made, Thursday, by the Rebirth Movement, and Unity Advocacy Group, in reaction to a report alleging delay in the payment of salaries of some personnel of the military.
It was alleged in the report, that some personnel serving in Abuja had – speaking in confidence – that they and their colleagues were unhappy that their July salary was delayed.
In a joint press statement signed by Convener, Unity Advocacy Group, Ifeanyi Aigbedion and President, Rebirth Movement, Oladapo Bolaji, the group
debunked the story, which they maintained, did not only lack substance, but also capable of inciting personnel at a time the nation was grappling with serious security challenges.
The statement read in part: "We wonder what the story is out to serve. In which interest is it? What is the substance? How does it boost troop morale?"
They wondered why a slight delay in payment of salary of a month that just ended, will be of interest for people to feast on, at a time when the whole-of-nation approach, is what all men and women of goodwill should strive to offer.
They, however, commended officers and personnel over their resilience in defending their fatherland against enemies of state threatening national security.
"The media should harken to the plea of the Chief of Defence Staff, Gen. Lucky Irabor and adopt the German Press Code which says in reporting actual and threatened acts of violence, the press should carefully weigh the public interest in information against the interest of victims and other people involved.
"The CDS when he delivered a lecture at the National Defence College on the topic 'National Security and Development: Strategic Options for Nigeria', in Abuja, hinted that the military was implementing new strategies to ensure an end to raging insecurity in Nigeria.
"You don't go to the market and throw stones. No one is exempted from the security challenges, as such all hands should be on deck to defeat the enemies of the country.
"We must support the military to implement their new strategies and not weaken their efforts," the two groups added.