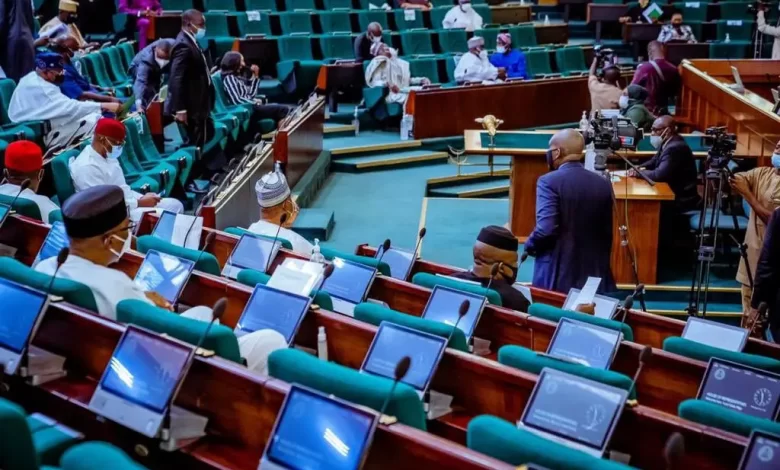 There is a new twist in the race of who becomes the Speaker of the House of Representatives as the opposition caucus has stepped up on its plan to upstage the ruling All Progressives Congress (APC) by fielding a candidate for the position of Speaker, Daily Trust reports.
The caucus, under the aegis of 'Greater Majority', rose from a crucial meeting at the Transcorp Hilton Hotel, Abuja, on Tuesday, May 2, night with a resolution to field candidates for the position of Speaker and Deputy Speaker of the 10th National Assembly.
Politics Nigeria gathered that the members of the said caucus were from the main opposition parties: the Peoples Democratic Party (PDP), Social Democratic Party (SDP), New Nigeria Peoples Party (NNPP), Young People's Party (YPP), All Progressives Grand Alliance (APGA) and Labour Party (LP).
The opposition parties have the majority in the Green Chamber with 180 representatives, while APC has 178. Two seats; one in Akwa Ibom and another in Ondo states, are pending.
10th Assembly: It's my turn to be Speaker – Doguwa
National Assembly raises judicial officers' retirement age to 70yrs
As part of the strategy to upstage the APC, the caucus resolved to set up an 11-man committee "to scout for credible and acceptable candidates that would vie for those offices and then actively seek the unification of Nigerians along ethnoreligious lines."
The secretary of the caucus, Efosa Imasuen, spoke further on their plans, according to him: "We are more than prepared. As we said in our communiqué, we have more numbers than the APC. We even have some members of the APC who are ready to align with us.
"Yes, we have people from the APC that are ready to align with us because of our style of leadership, our style of governance, our approach to people and the country. People are in tune with what we are doing.
"That gives us the impetus to think and know that if we vie for this office, we can get it and give Nigerians what they truly want – a sincere government."
On if they can remain united when the ruling party tries to divide the opposition, the lawmaker said, they are ready for the ruling party's machinations. On the anticipated zoning by the ruling party, the lawmaker said, the opposition has no business with APC zoning as it will do things its own way.
"We don't have business with APC's zoning. We get to understand certain things and how they are not sincere with a lot of things that they say and do. We remember when they said they zoned their presidential ticket to the South but had people like Ahmed Lawan running, and he was even declared the candidate of the APC at a point.
"So, at this juncture, we can't even take them seriously when they say they are going to zone. It is a fallacy; they keep on deceiving people with that zoning thing.