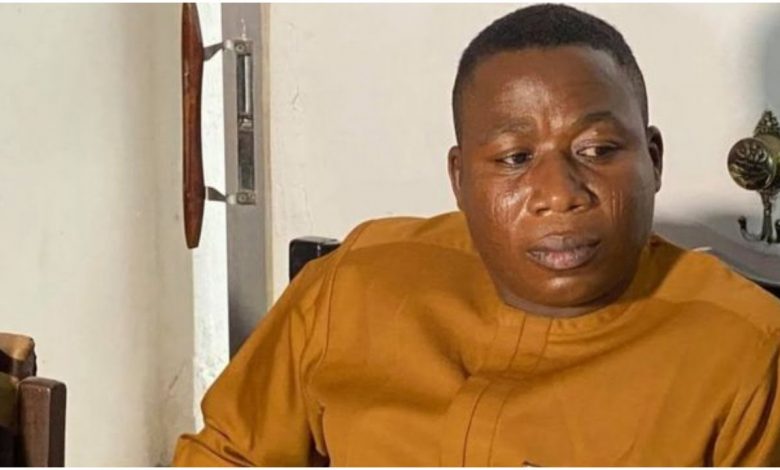 A former minister of Aviation in Nigeria, Femi Fani-Kayode has revealed that but for convincing Yoruba Nation separatist, Sunday Adeniyi Adeyemo, popularly known as Sunday Igboho, to give assurance that Northerners living in the South were safe, a war between citizens would have erupted.
Fani-Kayode made this disclosure during an interview on the programme, Talking Violence. The episode of the programme which had Fani-Kayode, aired on Africa Independent Television (AIT) on Tuesday night, and was monitored by this reporter.
POLITICS NIGERIA recalls that Governor Yahaya Bello of Kogi State and Fani-Kayode in March led the leadership of the Amalgamated Union of Food and Cattle Dealers of Nigeria (AFUCDN) to the presidential villa, Abuja to request for the intervention of President Muhammadu Buhari on the issues leading to the then food blockage imposed on the south.
The union had tabled a list of demands.
Governor Bello had said working with Fani-Kayode, he has been able to reach out to the major stakeholders on the need for peace to reign. Relevant parties committed to sheath their swords.
Fani-Kayode described the intervention led by Bello and his team as more or less a miracle, as they prevented what would have been a major crisis in Nigeria.
This was around the time Yorubas and Hausas clashed in Ibadan, at Shasha, which led to deaths and destructions.
At the time also, Igboho had gained social media attention in when he gave an ultimatum to criminal Fulani herdsmen in Southwest to vacate the zone and enforced same.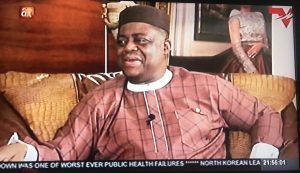 Revisiting the ethnic conflict, Fani-Kayode divulged some of the things he told Igboho.
"I got a call in the middle of the night, from the Governor of Kogi State. By that time, we had been interacting. I gladly went there. This was in the time of the food embargo. He explained certain things to me, that 'look, we have major crisis'. The President had given him three days to resolve the crisis. The food embargo was on, and it could not be lifted unless we negotiate, and get them to stop the food embargo, and that he wanted me to be part of that process," Fani-Kayode, now with the ruling All Progressives Congress (APC) said.
"But, more importantly, the reason he wanted me there was because elements within the northern part of the country had threatened to that they were going to kill Southerners, and the butchering, killings will start in a matter of days if we didn't do something about it and stop it. Where do I come in? I came in because they wanted me to talk to Sunday Igboho to give a guarantee that if the northerners came back down south, they've started supplying food once again, because that time northerners were leaving the southwest in droves. 'If they came back, and they lifted the food embargo, will there be a guarantee about their safety in the south?'
"And they wanted me to prevail on this young man (Sunday Igboho) because they knew how close I am to him. And that if that could happen, perhaps we could stop this threat of carnage and killings and reprisals. They argue that their own people had been killed during the Lekki riots (referring to the burning of some shanties and Hausa community by police in Ajah, Lagos, several weeks after the bloody night of October 20), and also they had been killed during the killings in Sasha in Ibadan. So they wanted to do reprisal killings.
"And he (Yahaya Bello) said something which touched my heart. He said that the Federal Government will fight to ensure that this was not allowed, and that southern lives were protected in the north. But they will take the full might of the federal government to ensure that we must solve this problem in an amicable way.
"We went back into the room, and there and then I made the call. I put it on speaker phone, called Sunday, and I told him 'we are on speaker phone, Governor of Kogi State is here with a number of other people, this is the dilemma that I have'. That I want you to give a guarantee now that if a food embargo is lifted, and the northerners come back to the south, particularly to the southwest, that you guarantee their safety. And there and then, Sunday said: "is that what you want, sir?" I said 'yes, I'm guaranteeing you, not only am I guaranteeing, I'll meet them at the border when they come in'. I think he said Kogi State or Ondo, or something like that, 'and I will escort them down, and we will ensure that they are well-protected'. He said that, he spoke to the Governor (Bello) directly, he spoke to the other players, about four people that were members of the unit, he spoke to them as well.
"More importantly is this, the threats that were being made against southerners in the north, from the minute he gave that guarantee, those threats were now lifted. And the gentlemen that were behind that came into the room and said no more threat, no more attacks on southerners, everything is put on hold because Sunday Igboho had given his words, and because I sat down and we negotiated this thing. And we made a few calls to a few southwestern Governors there and then, and told them what we had done, and that is how we achieved peace. We did it quietly."