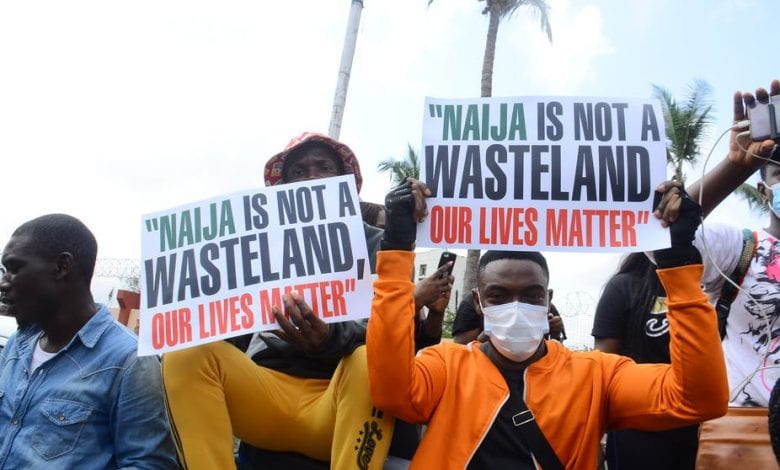 The rally against police brutality tagged #EndSARS got to its peak last week as dozens of Nigerians were laid to rest as a result of violence that erupted in many states. The protests which began peacefully ended bitterly with Lagos being the most vulnerable state following an attack on protesters at the Lekki toll gate last Tuesday by security operatives.
POLITICS NIGERIA in this report brings to our readers the major highlights of #EndSARS protest last week.
Sunday
Nigeria youths in various states held a candlelight ceremony in honour of all the victims of extra-judicial killings by operatives of the now disbanded SARS unit of the Nigerian Police. The protesters sang a dirge and recited the national anthem. Many who were not present physically also showed solidarity on Social Media.
On the same day, the federal government through Lai Mohammed said it was longer dealing with #EndSARS but a volatile situation that could lead to anarchy. In addition, the general overseer of Living Faith Ministries, Bishop David Oyedepo threw his weight behind the #EndSARS movement while supporters online raised over N4 million for physically challenged protesters. More-so, NECO postponed its upcoming examination exercise.
Lastly, the defence minister, Bashir Magashi warned protesters against 'breaching national security'.
Monday
Police officers reportedly attacked protesters in Abuja on Monday afternoon while hoodlums broke into the Benin Correctional Centre and freed several inmates.It later led to the announcement of a curfew by the state governor, Godwin Obaseki.  Many sustained gunshot injuries as an armed squad of prison officials engaged the hoodlums in a gun duel.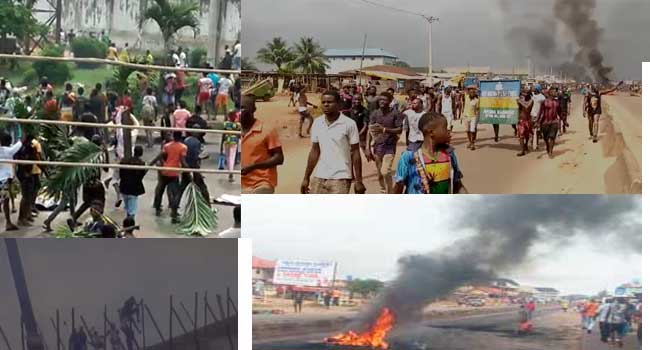 On the same day, Nigerian governors promised to look into the challenges of protesters while some thugs also attacked the headquarters of the Central Bank of Nigeria. In addition, the Ooni of Ife, Enitan Ogunwusi and former president Olusegun Obasanjo met where they urged the protesters to give the government a chance to address their concerns.
Tuesday
Police officers opened fire on protesters in Ibadan leading to the death of three persons. The speaker of the House of Representatives, Femi Gbajabiamila threatened not to approve the 2021 budget without provision for SARS victims.
Heavy violence was recorded in Lagos and the state governor, Babajide Sanwo-olu announced a 24-hour curfew. Ekiti, Osun, Ondo and Abia among other states also enforced curfews.
The presidential panel, on same day, recommended the prosecution of 33 SARS officers and awarded N265m to victims of Police brutality. More so, soldiers opened fire on protesters at the Lekki Toll Gate and eyewitnesses disclosed that about seven people died that night.
Wednesday
In reaction to Tuesday's killings, Mr Sanwo-olu in his first statement on Twitter said the shooting of Lekki protesters was caused by 'forces beyond his control'.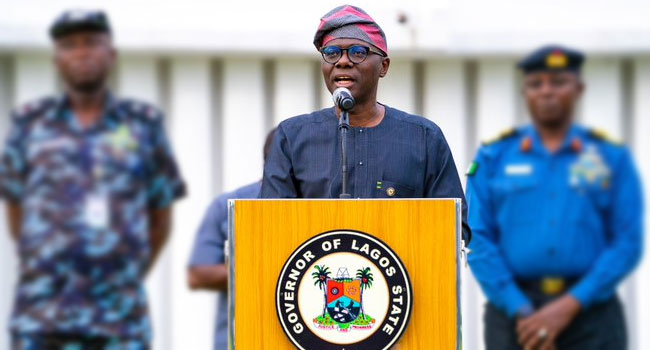 "This is the toughest night of our lives as forces beyond our direct control have moved to make dark notes in our history".
On Wednesday, The international community and several human rights organisations condemned killings. later that day, Hoodlums also attacked TV Continental, Radio Max and the Nation Newspaper.These news organisations are linked to a former governor of the state, Bola Tinubu, who is also the national leader of the ruling All Progressives Congress (APC).
More so, the family house of Governor Sanwo-olu was attacked including other public and private properties. Three people were also killed in Ondo State that day.
Thursday
Governor Sanwo-Olu further on explained why the state government announced a curfew on Tuesday and how it turned bloody at night. Speaking during a live Interview on Arise TV on Thursday, he said that the curfew was to ensure that lives and properties were protected from further attacks.
Also, hoodlums carted away food items stacked in a warehouse in Monkey Village, Maza maza, Amuwo Odofin area of Lagos. The food items, which were labelled 'CACOVID, NOT FOR SALE,' included bags of rice, macaroni, spaghetti, salt, Garri, sugar and cartons of noodles.
There was also an attempted jailbreak in Ikoyi prisons. In Ondo, thugs attacked another prison freeing 53 persons.The news of the day was the nationwide broadcast by President Muhammadu Buhari on the protests.
He, however, did not condemn the attack on peaceful protesters by armed security operatives in Lekki.
Friday
Four persons were killed as hoodlums attacked police stations in Anambra, hence, the state governor declared a 24 hour curfew to curtail the attacks. Governor Sanwo-Olu also apologised and lamented the rate of fake news during the crisis.
He pleaded with families of Nigerians who lost their loved ones.
On the other hand, President Muhammadu Buhari met with all security chiefs and former head of states to discuss the #EndSARS protests while Feminists Co., a group largely responsible for sponsoring the protests, officially closed fund raising revealing that it gathered a whooping sum of N148 million in donations.
Saturday
Many more states declared curfew following pockets of violence and unending looting. Inspector-General of Police, Mohammed Adamu also ordered a clampdown on hoodlums attacking public and private property, especially those belonging to politicians.
Bola Tinubu spoke physically for the first time after he visited governor Sanwo-Olu. He explained that he never left Lagos and even questioned why people refused to leave Lekki Toll Gate after the government pronounced a curfew.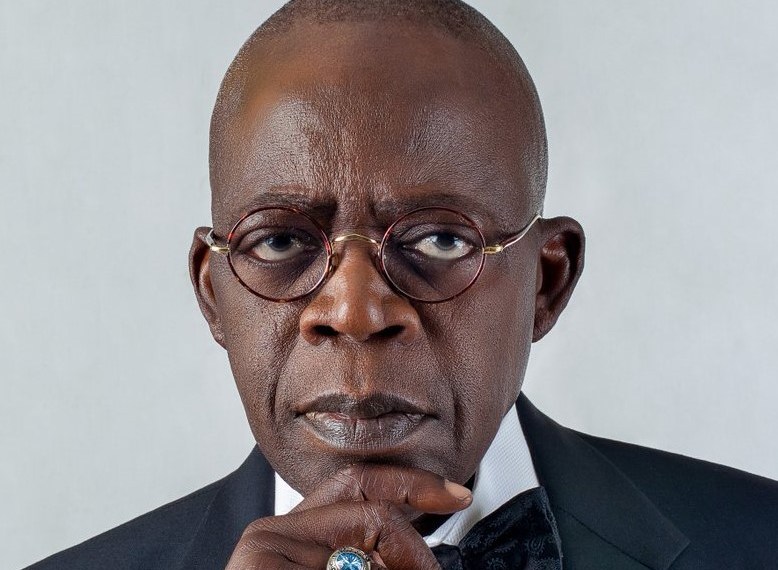 "Those that had suffered casualties during the gunshot need to answer some questions too," said Mr Tinubu. "How were they there? How long were they there? What kind of characters were they?" he asked.