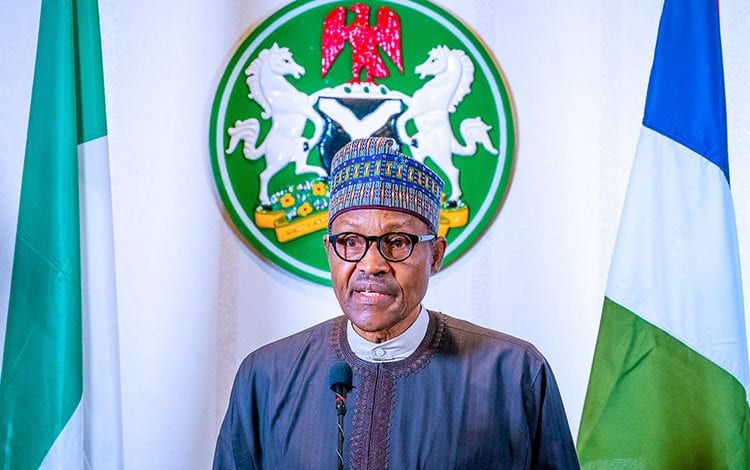 "You ask for speech, you got the speech, and now, you are speechless," Shehu Sani, a former Senator representing Kaduna Central tweeted on Thursday evening after President Muhammadu Buhari eventually addressed Nigerians on #EndSARS protests.
Commenting on the controversial speech, Fisayo Soyombo, an investigative reporter said; "My lesson from the broadcast: Stop begging people who don't want to talk to you to talk to you. It will end in tears. They may talk at some point but they will end up saying nothing."
The above among others were the conclusion of many Nigerians after the number one citizen eventually spoke. For him and his cabinet members, he has addressed Nigerians but for most Nigerians, the president's speech 'was not good enough' and lacked empathy.
According to many, Mr Buhari's speech was as good as nothing, recalling a book written by the late Chinua Achebe that indeed, "there was a country". Analysts told POLITICS NIGERIA that the failure of President Muhammadu Buhari to address the brutal Lekki toll gate killings was a 'big slap' on the nation.
The President failed to condemn the attack on citizens neither did he speak on investigating the crisis.
While it was evident that protesters and police officers were killed in the violence, the president only pitied the families of security operatives. Unfortunately, Mr Buhari did not even take responsibility despite pressure from notable Nigerians like Afe Babalola, former president Olusegun Obasanjo, former vice-president, Atiku Abubakar, Wole Soyinka, monarchs, religious leaders, and the Senate.
POLITICS NIGERIA, however, looked at two previous instances that Nigerians have pressured the president to speak on burning issues in 2020.
COVID-19 Pandemic
Many countries across the world tried as much as possible to rescue as many citizens as they could at the peak of the Coronavirus pandemic but President Buhari kept mum. While many Nigerians called on the president to address the nation on uncertainties, to rebuild the hope of Nigerians, he never said a word.
Then, the Minister of Information, Lai Mohammed gave an excuse. He told Nigerians that the COVID-19 pandemic was not mature enough for the president to address then. For Femi Adesina, it was a matter of "style", so he said on a Channels Television interview in response to the complaints from Nigerians.
"If you go back to school, you will remember in stylistic class we were told that is idiosyncratic, which means it differs from person to person".
"The style that A adopts may not be the one that B adopts. There is no style we can call the style for everybody. Everybody is at liberty to adopt a style that suits him", the Special Adviser to President Muhammadu Buhari on media and publicity said.
Furious Nigerians attacked Mr Adesina online but that could not change anything. The president would not speak until a month after.
Abule-Ado blast
After Nigerians survived President Muhammadu Buhari's long silence on COVID-19, the president was nowhere to be seen again during the Abule-Ado blast incident that killed over 20 people, destroying property worth millions of Naira.
Upon his visit to the place on the same day, Governor Babajide Sanwo-Olu said the atmosphere looked like a "war zone" and "a situation never seen before."
An investigation by BBC later showed that the incident was caused by a leaky fuel facility of the Nigerian National Petroleum Corporation (NNPC). While a delegation of governors visited the scene, President Muhammadu Buhari never left the Federal Capital Territory, Abuja.
In fact, rather than the president addressing the nation, it was Mr Sanwo-Olu that traveled to Abuja to show the president photos of the damages. Still, President Buhari did not say a word. Rather, Femi Adesina took the responsibility of condoling the victims in a statement much more later.
The need to do better
Taiwo Ibojo, a conflict analyst, told POLITICS NIGERIA that President Buhari needs to step up his approach to national issues.
"We cannot have a president that handles national issues with levity and you will expect citizens to be happy. He needs to be up and doing. He is not the best for Nigeria at this point. I think he needs those that can really put him on his toes".
"Nigerians voted for him in 2015 because they felt he was the alternative candidate at that point. But today, people are unhappy with the development happenings and 2023 is still far. The best is to charge him to do better", he said.