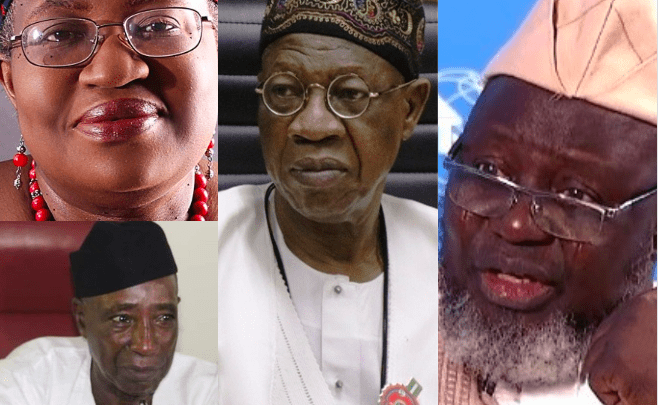 Nigeria as a country faces several problems but one that has been a scourge is that of 'Fake News'.
The Nigerian government through its Minister of Information, Lai Mohammed, over the years maintain a stance to severely punish purveyors of fake news and hate speech.
Last October, Mohammed said: "purveyors of fake news and hate speech should not expect to sleep easy".
However, POLITICS NIGERIA understands that even government officials, including Mr Mohammed, are also guilty of spreading false information also known as 'fake news'.
To start with the Minister of Information, Mr Mohammed in 2017 said he has never told a lie before but findings by this newspaper reveal that the claim is incorrect.
In this report, we looked at notable public officials and politicians with a past of disseminating false information:
1. Ngozi Okonjo-Iweala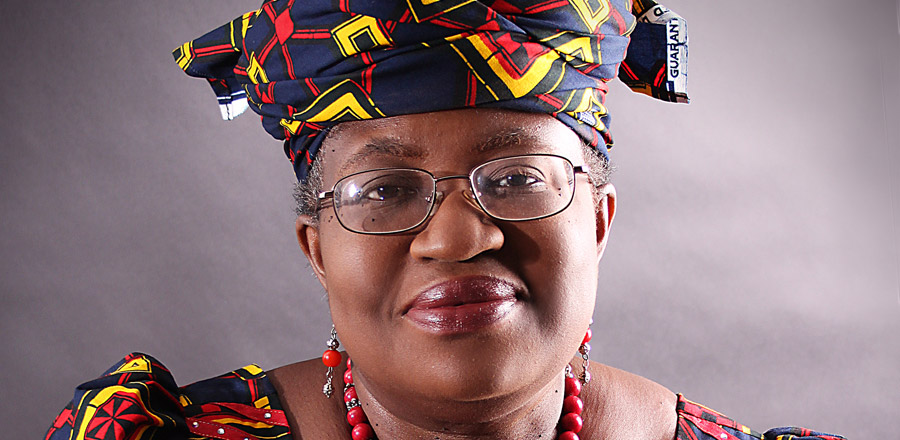 On Wednesday, 8th April 2020, Nigeria's former Minister of Finance, Ngozi Okonjo-Iweala posted a fake picture on Twitter to salute Rwandan President, Paul Kagame for sharing food items to low-income households in the country to fight Coronavirus.
Meanwhile, a Google reverse image search later revealed that the picture was taken long ago in 2019 and not even in Rwanda.
The image was part of photographs taken of a Gambian Islamic leader who shared food items to Muslim Faithful last year.
Defending her action, Mrs Okonjo-Iweala said that a friend sent her the picture claiming it was from Rwanda.
2. Femi Fani-Kayode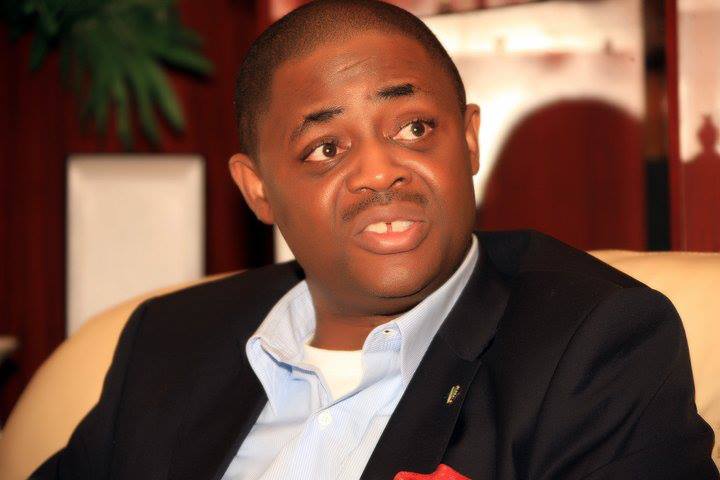 In 2018, Former aviation minister, Chief Femi Fani-Kayode wrote on Twitter that Nigeria was no longer among the top 10 biggest economies in Africa.
According to his Twitter post, Ghana followed by Ethiopia and Cote d'Ivoire had all surpassed Nigeria – even South Africa, according to him, was no longer among the top three biggest African economies.
Meanwhile, a check proved him wrong. Nigeria, according to Forbes, has a GDP of $405bn with a GDP growth rate of 1.6%. Egypt is in the second spot with $332bn GDP and GDP growth rate of 4.3% while South Africa occupies the third spot with South Africa with a GDP $295bn and GDP growth rate of 0.3%.
Going by the ranking, the claim by Fani-Kayode that Nigeria was no longer among the top 10 biggest economies in Africa is FALSE.
3. Lai Mohammed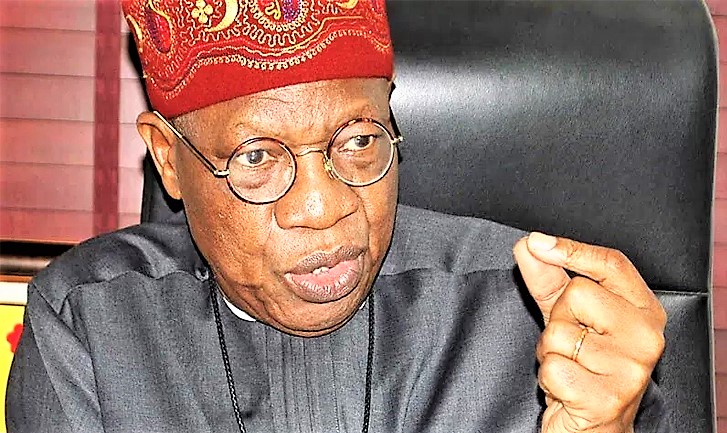 On February 8, 2017, while speaking on President Muhammadu Buhari's absence, Mr Mohammed said despite seeking an extended medical vacation, the president was not sick.
"I can say without any hesitation that Mr President is well, is hale and hearty. No question about that."
Meanwhile, Jibrilla Bindow – the former governor of Adamawa confirmed the president's health status as he asked Nigerians to pray for a sick Mr Buhari.
Upon his return, the president admitted that he had never experienced such an Illness since he was young.
4. Orji Uzor Kalu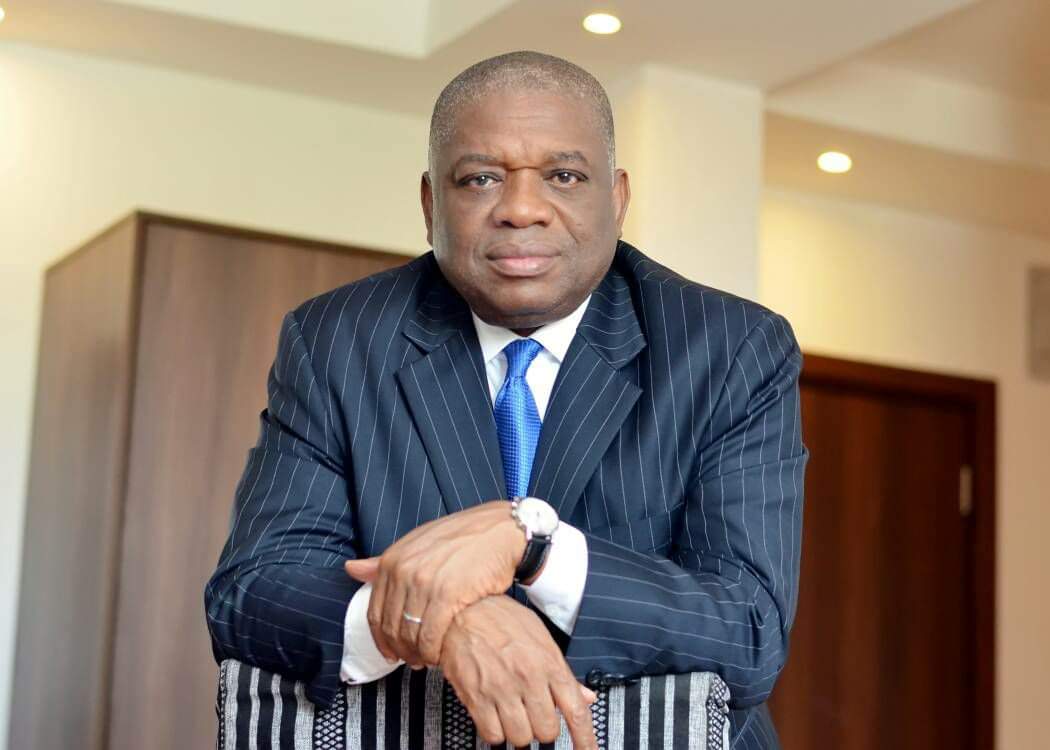 Now in prison for embezzlement and fraud while serving as a governor, the former Senate Chief Whip, Orji Uzor Kalu, in July 2019, said President Muhammadu Buhari is the only Head of State without houses in Abuja, the Federal Capital Territory.
This is false. Mr Buhari himself in a statement used to declare his asset form to the Code of Conduct Bureau (CCB) disclosed that he has five properties located in Kaduna, Katsina, Kano, Port Harcourt and Abuja.
The statement was signed by Garba Shehu, Senior Special Assistant to the President on Media and Publicity, on September 3, 2015.
5. Chris Ngige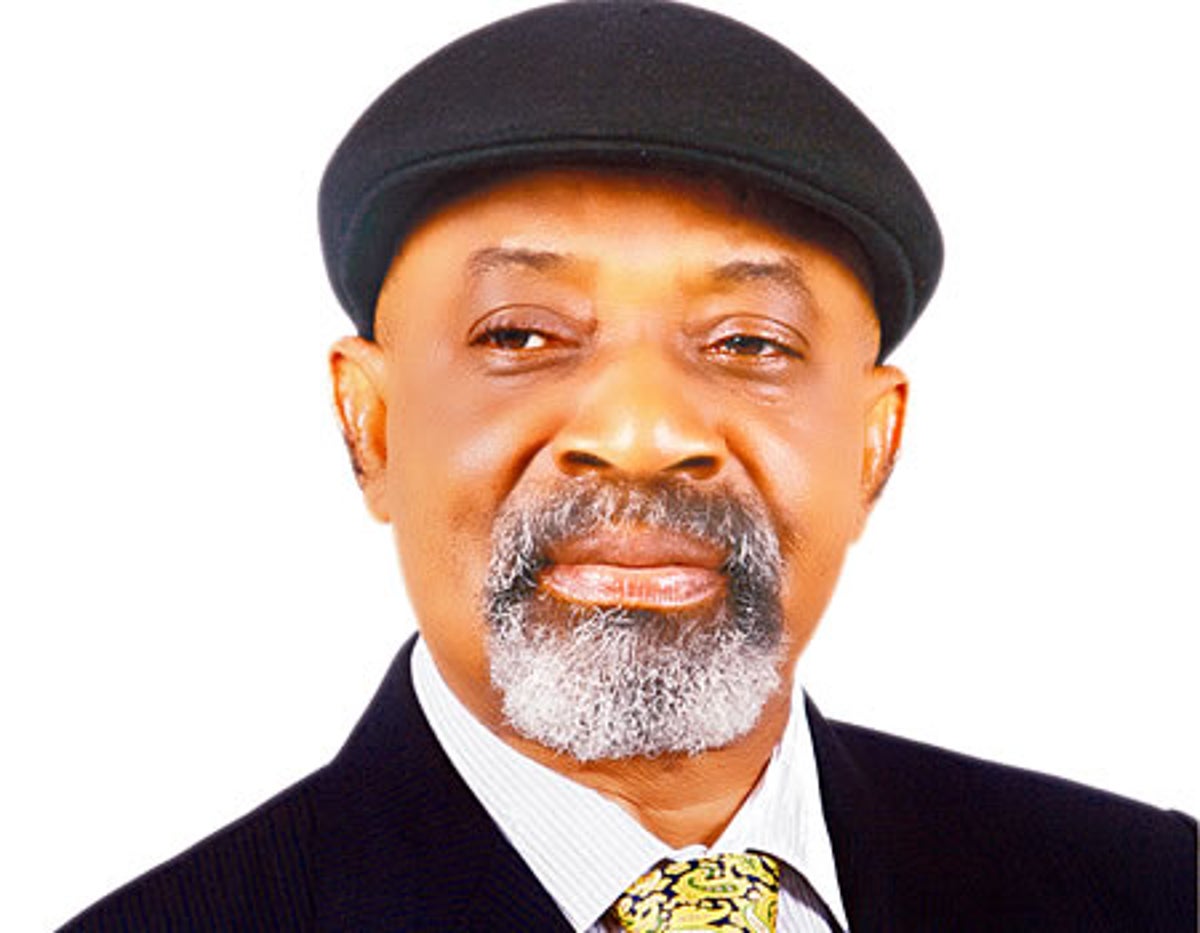 The Minister of Labour and Employment, Chris Ngige, on 24th of April, 2019 said Nigeria has surplus doctors, hence, medical doctors are free to vacate the country.
He said this while speaking on Channels TV Sunrise Daily programme.
Meanwhile, a recommendation by the World Health Organisation (WHO)  negated Mr Ngige's claim. Adedayo Faduyile, the Nigeria Medical Association (NMA) President was surprised at the Minister's statement. He explained that Nigeria suffers from an acute shortage of doctors.
6. Adebayo Shittu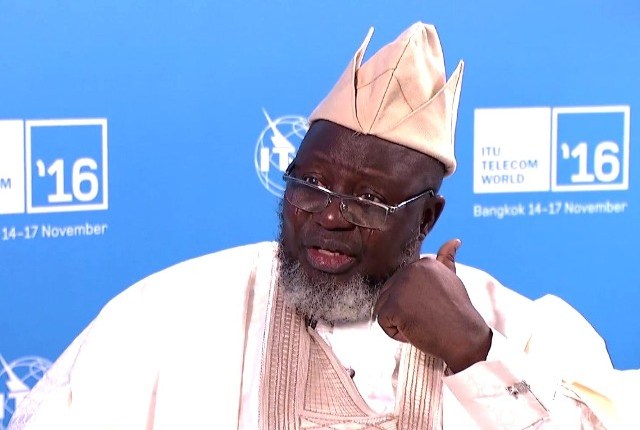 Nigeria's former Minister of Communications, Adebayo Shittu, once claimed that his service as an elected member of the old Oyo State House of Assembly, in the defunct Second Republic, was equivalent to the compulsory one year National Youth Service Corps scheme.
This was at the height of an inquiry into reports that he did not have an authentic NYSC certificate, a compulsory requirement to hold public office in the country.
Meanwhile, the spokesperson of the NYSC, Adenike Adeyemi said a political office has nothing to do with compulsory service.
She explained that one can only skip the scheme when one graduates after the age of 30.
7. Festus Keyamo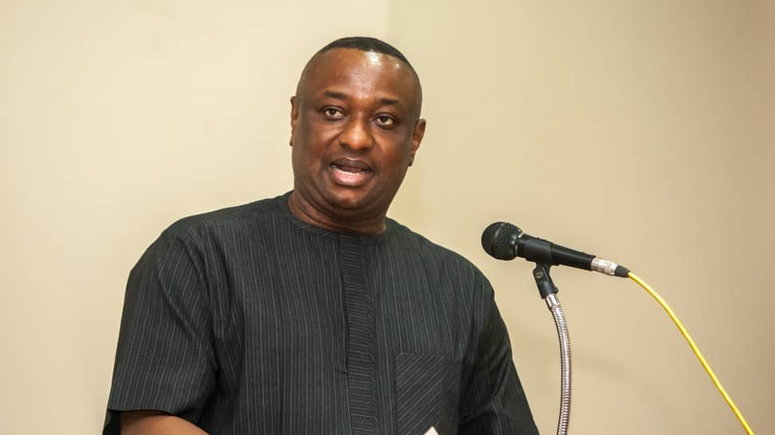 In 2018, Festus Keyamo while serving as the spokesman for President Muhammadu Buhari Campaign Organization said Forbes rated Nigeria as having the best economy in Africa.
He made the statement in his appearance on Sunrise Daily programme on Channels Television.
Truly, Forbes in 2018 released the best economy ranking and Nigeria was not even rated top in Africa.
Nigeria was ranked 3rd best in Africa in terms of "investor protection". Rwanda and South Africa were rated above Nigeria on the African continent, and Nigeria was ranked as 115th best country to do business in the world in a total of 153 countries that were surveyed.
8. Sabo Nanono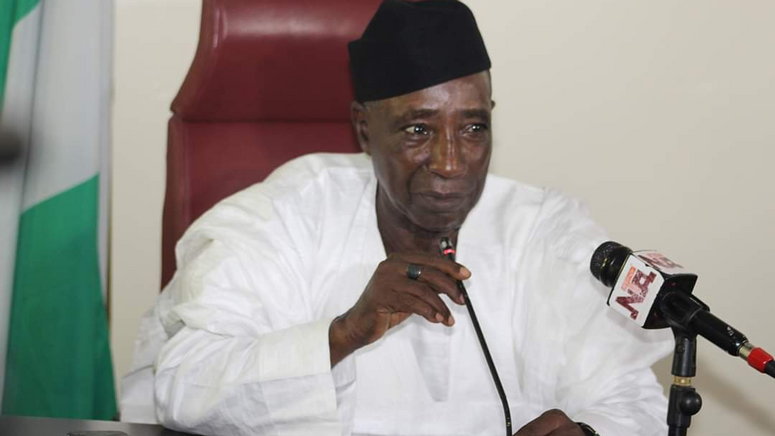 The current Minister for Agriculture, Sabo Nanono while addressing Journalists in an event celebrating the international World Food Day last October said there is no hunger in the country but inconveniences.
While Mr Nanono did not make reference to any evidence, the Global Hunger Index (GHI) negated his claim.
GHI is a tool used to measure, track and raise awareness and understanding about hunger across global, regional and national levels. Recently, it ranked Nigeria – 93 out of 117 – with a score of 27.9; meaning the country is in serious hunger.
9. Audu Ogbeh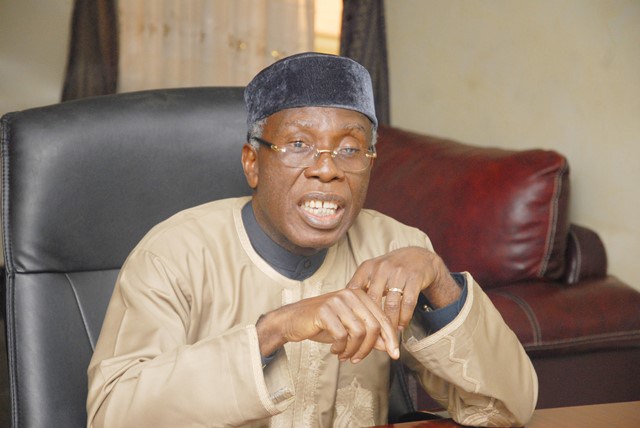 In March 2019, the former Minister of Agriculture and Rural Development, Audu Ogbeh, while defending his ministry's budget at the National Assembly, decried Nigerians' taste for foreign goods.
He said Nigerians use their cell phones to import pizza from London.
Meanwhile, Pizza outlets in London all request for a London address for the delivery of any ordered Pizza.
A spokesperson for Skyway Aviation Cargo Handling Company says it is against aviation rule to bring or take cooked food into/outside the country; except you're a passenger on a private jet in which case you will still need a certification for it from the quarantine department.
In a bid to hold government officials and public officers accountable, POLITICS NIGERIA in the next series will compile another list of other top fake news purveyors.
This, we are doing in line with section 22 of the constitution of the Federal Republic of Nigeria which mandates the press to hold authority accountable.