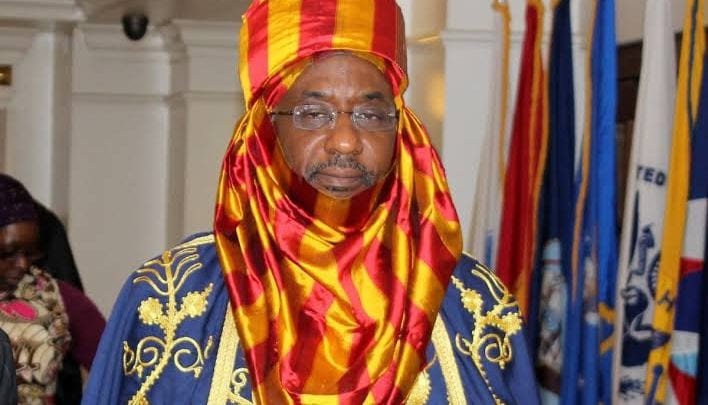 The presidency has said all 36 states governors in Nigeria have the power to install and dethrone any monarch including the first class kings.
Tolu Ogunlesi, special assistant to President Muhammadu Buhari on new media made this known via series of post on Twitter on Tuesday as he drummed support for Abdullahi Ganduje, Kano State governor who dethroned Muhammed Sanusi as Emir of Kano.
Mr Ganduje on Monday dethroned Mr Sanusi, a former governor of the Central Bank of Nigeria (CBN) after spending six years on throne.
The governor alongside other members of the state executive council accused Mr Sanusi of insubordination.
Hours after Mr Sanusi was removed, the governor installed Aminu Ado Bayero as the 15th emir of the state.
Speaking on this development, Mr Ogunlesi on Tuesday said "nobody is above being dethroned by governors who appoint them, present them the staff of office and fund their offices."
He noted that Mr Sanusi's case should not generate controversy among Nigerians
"British deposed Obas of Lagos/Benin 1851/1897; Alake temporarily deposed by 1948 women's riots; Awo deposed Alaafin 1955; Olowo deposed 1966; Edo Milad tried to remove Oba of Benin as Chair, State Trad Rulers Council 1999; Deji of Akure deposed 2010″, his tweets read.