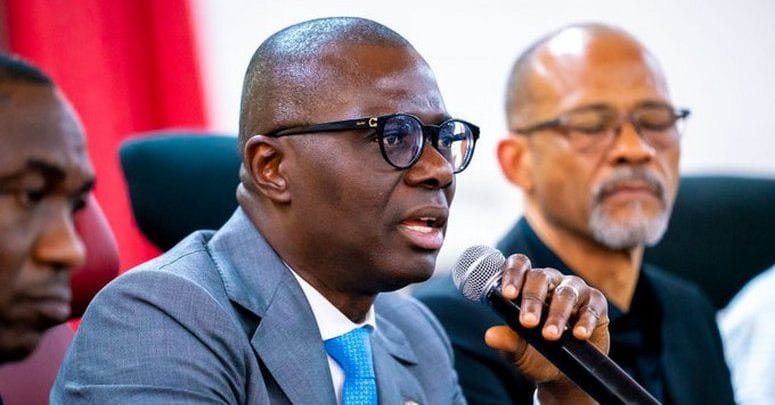 Governor Babajide Sanwo-Olu of Lagos State has said the total lockdown of the state is imminent to curb the spread of the deadly coronavirus (COVID-19).
While giving an update on the disease at the State House, Marina, on Friday, Sanwo-Olu said once the state recorded a certain number of positive coronavirus cases, Lagos would be totally shut down in a bid to save lives.
The governor said Lagos has so far recorded 44 confirmed cases so far, while three people had been discharged.
Sanwo-Olu added that six coronavirus patients in the state have tested negative and they will be discharged only when confirmed negative after a second test.
He said: "As I read this address, we are in the process of reconfirming another five or six additional patients that once they turn second negativity, they might be allowed to go home, either tonight or tomorrow once the results are out."
The governor added that the majority of the coronavirus patients in the state reside in Ikeja and Eti-Osa Local Government Areas.
"If you don't have any need to go outside, please stay inside. That's rule number one. In Lagos, the local governments with the highest number of infections are Eti-Osa and Ikeja," he said.