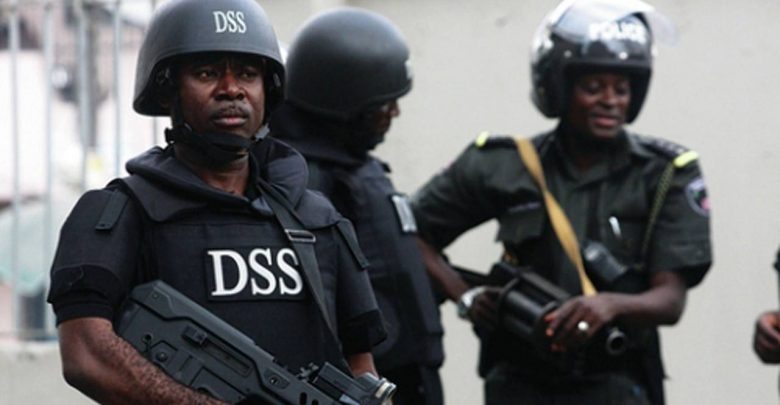 Following intelligence and public alert by the Department of State Security, the Federation of Freelance Journalists(FJF) on Tuesday cautioned media practitioners to censor sensitive media content before authorising publications. In a statement by Akor Daniel ,Chair of the Federations Commitee on Civil/Military relations, the group said the security of every nation is a collective responsibility of citizens and urged Nigerians to live up to their obligations while holding statutory security agencies and government to task.
" All over the world, it is the citizens commitment to security that forms the morale booster for security agencies" when we glorify America ,Britain , Russia and a host of other super powers, it is because their citizens and stakeholders in the media have over time given their total support to security operations in their countries for the overall safety of all and to live to the tenets of patriotism"
"But back home, especially towards every general election year, plans by subversive groups and individuals to undertake negative media campaigns against the Security agencies continue to thicken. The aim is to further use fake news, propaganda and malicious narratives through sponsored articles, among others, to undermine efforts of our security agencies" this is quite frankly unfortunate to say the least"
The federation further said it had intercepted vigorous plans by influencial non state actors to disrupt, undermine and incite Nigerians against their government" Recent outings by otherwise very knowledgeable citizens like Rtd Col Dauda and Cmdr Kunle are a clear indication that the plot to destabilize nigeria is real" Over time, we have monitored their nefarious and unpatriotic activities and also on the trail of their sponsors. We therefore wish to inform the public to beware and disregard such false narratives against security agencies when they eventually begin to fly in media platforms"
"Our problem in this country seem to be compounded by the hostile tendencies of the media towards nationalism, peace and unity" Otherwise why would stakeholders in the media look the other way when falsehood is almost becoming a sole political tool to incite law abiding citizens against their government?
" These elements do not seem to appreciate what DSS and NIA for example are doing to keep this country together" if they do, certainly, their disposition towards nation building would be more productive and positive"
"While we may excuse politicians for their disloyalty to the country, it is appalling that even religious leaders, rtd military personnel, and renowned academic Icons are being recruited to lead the smear campaign against security agencies" No nation has ever achieved her founding goals using crude methods and negative propaganda against constituted authority" If the media is fair, it will have a stronger influence over the government, but when media is not only indifferent, but biased , it portends danger for all of us"
"Notwitstanding, it is expected that going forward, the media would play a vital role in shaping perspectives in line with genuine efforts of security agencies as demonstrated in recent feats recorded by security agencies " the federation stated.
"Nigerians need to ask what would become of this country if only one of the security agencies goes on strike for a day? Would this unpatriotic individuals still have a country to play negative politics? It is on record the killings that IPOB and associated movements instigated in recent times particularly in the South East. " One wonders what would have become of Nigeria if our security agencies were not living up to expectations.
"It is fair to hold security agencies to task but we must also not fail to commend them as this would serve as a morale booster to do more for our collective peace and unity"
"Ironically, most of this people saying uncouth things about the nation's security agencies are the greatest beneficiaries of the sacrifices of security personel " Most of them rely solely on the protection availed by same security agents they undermine " the group maintained.
The federation further commended security agencies for their modest feats and passed a vote of confidence on the Department of State Security for their consistent and timely interventions without which the enemies would have won against our country "
"The onus now lies on media stakeholders to always censor news content and publish only verifiable information so as to return the country on the path of peace, unity and progress"