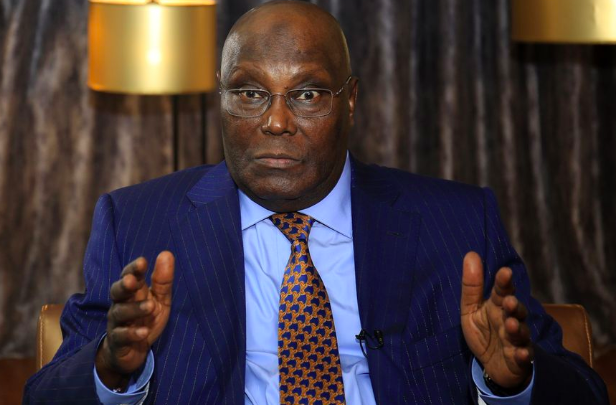 The Presidential candidate of the Peoples Democratic Party 9PDP) in the 2019 general election, Atiku Abubakar, has expressed sadness over a bomb blast in the market town of Gamboru, Borno, that left at least 30 people dead.
To avoid a repeat of such an incident, the former Vice President is calling for a beef-up in security at border towns across the country, especially the northeastern region.
This is happening a few days after the military repelled an attack in another northeastern state, Adamawa.
It was gathered that the incident occurred as a result of an improvised explosive device that was detonated around 5 p.m. local time on a crowded bridge in the market town that leads into neighboring Cameroon.
According to eyewitnesses in the market town, over 35 injured people were taken to the local hospital following the attack.
Although no group is yet to take responsibility for the attack, both Boko Haram and the regional offshoot of Islamic State, known as ISWAP, are active in the area.
Reacting to the incident, Atiku, in a tweet, wrote: " I am saddened by reports of the death of no fewer than 30 people in a bridge bomb attack in Gamboru, Borno State. May the souls of the deceased rest in peace and their families comforted. Security must be beefed up across border towns. -AA."
I am saddened by reports of the death of no fewer than 30 people in a bridge bomb attack in Gamboru, Borno State. May the souls of the deceased rest in peace and their families comforted.

Security must be beefed up across border towns. -AAhttps://t.co/YfzkdBxlJ1

— Atiku Abubakar (@atiku) January 7, 2020