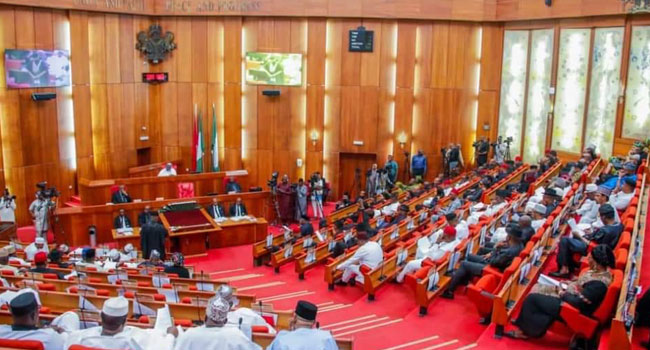 The Nigerian Senate has denied reports that some lawmakers in the ninth assembly have tested positive for coronavirus after their international trips.
Ibrahim Oloriegbe, the chairman of the Senate Committee on Health (Secondary and Tertiary), made this known to journalists during a press briefing on Tuesday.
This was in reaction to reports that some senators and members of House of Representatives have allegedly tested positive to the virus.
He said: "As at last week self-isolation was advised because they have engaged and had contact with people.
"So far, there is no senator that has tested positive as far as my knowledge is concerned, as of this moment."
He added that senators are not exclusive "and the criteria for testing by our centre for disease control is when you have symptoms."
Also, the Senate spokesperson, Godiya Akwashiki, denied visiting the United Kingdom alongside other lawmakers two weeks ago.
"For the past two, three months now, I have not been to London. I travelled to Niger Republic for ECOWAS parliament inauguration. Don't work with what you are reading on Facebook or social media," he said.
Already, the Senate has suspended its plenary for two weeks to curb the spread of the disease. The Senate earlier suspended all public hearings and excursions to the National Assembly indefinitely.
As of Tuesday afternoon, Nigeria has recorded a total of 42 Covid-19 cases, two deaths, and two recoveries. The forty cases cut across patients from Abuja, Lagos, Edo, Oyo, Ekiti and Ogun states.
Also, over 2000 cases of the infection have been recorded in Africa.