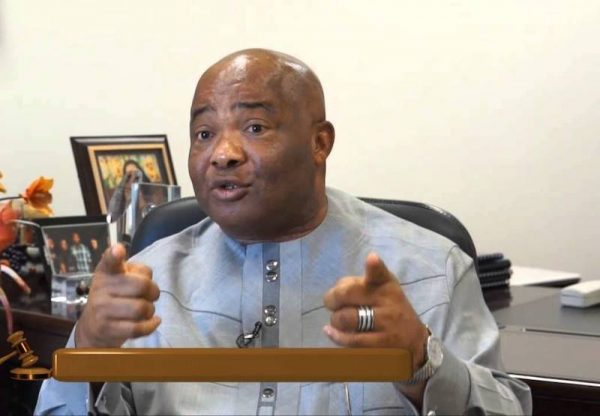 Senator Uzodinma called on the National Assembly members-elect, specifically members of All Progressive Congress to respect the party position to choose their leader in the Ninth Assembly. On Wednesday, Hope Uzodinma, the Chairman of Senate Committee on Customs made the call while he was briefing to journalists in Abuja.
He disclosed that the party's decisions had remained supreme in partisan politics. He added that the decisions and views of the party must guide members-elect. He stated that the APC is enjoying the comfort of the majority in the National Assembly. According to him, Nigerians are expecting that APC will build a stable parliament.
A stable parliament will enable the president to present benefits of democracy to the Nigerians, ensuring the release of the party's manifesto. He also added that the unholy marriage of 2015 led to the uncertainty of the 8th Assembly. Political class now must wake up and ensure that such terrible arrangement is not replicated for once more. For the development of the country, the Executive and Legislature must give effort together.
It is the responsibility of the political class to protect the national interest, to deliver perks of democracy to the people of Nigeria. He encourages to sheath the swords of hatred and to avoid any selfish interest for the party's overriding interest.
He added that members-elect to vote must look after the interest of the APC as it will enable the growth of the great party.
Uzodinma, called for unity and discipline among the APC members-elect to conquer a similar course of the event at the 8th National Assembly in 2015. He reminded the members-elect that adhering to the party's decisions is the right thing to do as they emerged as winners in that platform.
He further said, if members-elect disobey a platform that has presented him/her with the victory, then he/she must be indiscipline.