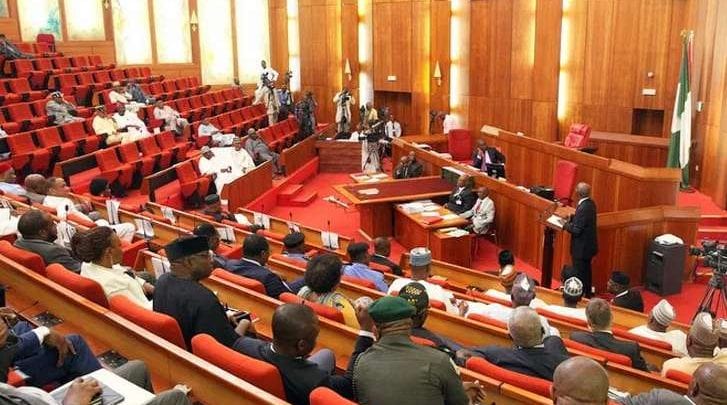 Nigerian senators have allegedly kicked at the N2 million given to them as Christmas allowance.
The money, given out on December 18, was allegedly labelled as meagre and unacceptable.
According to a report by Premium Times, some senators disclosed that the money is only a fraction of the benefits accrued to them.
The newspaper went on to quote how others have threatened to cause the Senate leadership "some headache" upon resumption from their Christmas-New Year recess later this month.
"It was not enough to meet our Christmas needs," one senator said. "In fact, some of us are already coming together to formally complain to our president."
A senator reportedly decried "the failure" of Senate President Ahmed Lawan to understand the responsibility on them whenever they visit their constituency.
"They said we should use the money to take care of our families and constituents"
"I was just standing there without knowing what to say for many minutes."
"There are many local government areas under my district," the senator said.
"How do I tell them that I only came back home with N2 million?"
"Even when I am travelling for an event or just to visit my constituency, I usually hold at least N50 million," the senator added.
One of the senators wondered why the current assembly that has maintained relationship with the executive now finds itself receiving much less.
"We have been struggling in poverty since we came on board months ago," the senator said.
"I asked my distinguished colleagues why we have to be the one suffering the excesses of past assemblies."
"We have given this administration every support and people on social media are angry and calling us a rubber stamp Senate," the senator said.
"We have started gathering ourselves and we will make our position known to the leadership," the senator said.
"Otherwise, we may not have a choice left but to publicly call out the leadership and give them some headache when we resume plenary."
Premium Times further went on to question two former senators who served in seventh and eight assemblies of what they received.
They clearly confirmed that they had always received Christmas allowances well over N2 million, but cannot recall the specifics.
"We received allowances for Christmas and Sallah holidays during our time in the Seventh Assembly," a former senator from Ogun State said.
"I am struggling to remember how much we received then, but I am very sure each one was far more than N2 million."
Another former senator while confirming that he received more than N2 million in Christmas bonus, warned that members of the current assembly should concentrate on their activities rather than complaining over payment.
"The N2 million may look small," the senator said. "But I will advise them to remember the millions of Nigerians who cannot even earn a fraction of that amount throughout the year."
Nigerians have wondered how the Senators which recieve an excess of N100bn as constituency projects should complain about money when more than 90 million Nigerians live in abject poverty.
However, it can be recalled that the National Assembly received N125 billion in 2019, considerably lower than the N140 billion it received in 2018.