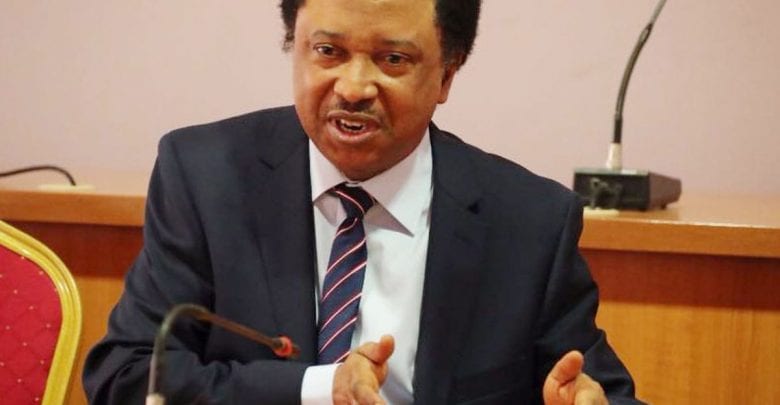 Former Senator representing Kaduna Central, Shehu Sani has reacted to a court ruling planning to revoke his bail if he fails to appear in court on the next adjourned date.
Justice I. E. Ekwo of the Federal High Court, Abuja, on Monday, ruled that he would revoke the bail granted the former Senator if he fails to appear in court on July 6.
This newspaper reports that the Economic and Financial Crimes Commission, EFCC, is prosecuting Sani on two-count criminal charges, bordering on name-dropping and obtaining the sum of USD$25,000.00 (Twenty-five Thousand United States Dollars) from Alhaji Sani Dauda of ASD Motors, Kaduna, under false pretense.
At the resumed trial on Monday, defence counsel, A.A. Ibrahim SAN informed the court that the defendant was not in court because his neighbour just died of COVID-19, following which the Kaduna State Government placed a movement restriction in the area. He, however, move a motion for adjournment.
Reacting, the Prosecuting counsel, Abba Mohammed, who objected to the motion for adjournment informed the court that he had two witnesses in court and one of them came from the same Kaduna Shehu Sani complained about.
But in a tweet on Monday, Sani said since the beginning of the trial, he has never failed to attend court sittings if not for the unavoidable incidence of his neighbor. He also accused the prosecutors of being dishonest and inaccurate with their facts.
Mr Dele Oyewale,Since the beginning of your persecution,I have never failed to attend court sittings if not for the unavoidable incidence of today;You will lose nothing by being honest & accurately telling the World of what transpired since there was no media presence today 2/2

— Senator Shehu Sani (@ShehuSani) June 29, 2020