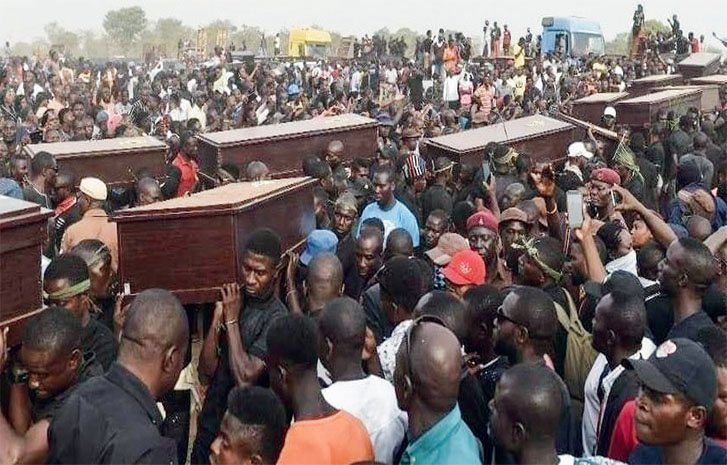 The number of Nigerans who have lost their lives in recent years in southern Kaduna has been revealed. This was disclosed by the President of Atyap Community Development Association, Mr. Samuel Achi.
According to him, 518 people have been gruesomely killed with thousands taking refuge, 20 villages displaced, while 18 villages burnt down from 2017 till date in southern Kaduna, Kaduna state.
Politics Nigeria reports that he stated this on Monday while addressing a World Press Conference in Samaru Kataf.
He insisted that the persistent attacks were likened to those of 2019 and were the handwork of some criminal elements.
He said the systematic attacks, killings and burning going on in Atyap allegedly by armed militias with the collaboration of the local Fulani, aided and sheltered by the Hausa community in Zangon Urban, were all aimed at taking over their land which they shall resist with the last drop of their blood.
He added: "We call on our people to exercise their natural, fundamental and constitutional right of self defence against any further unprovoked attacks," he said, stressing enough is enough. "We also want to make it very clear that henceforth any attack on any of our communities will attract a total no-go area for rearing cows," Achi vowed.