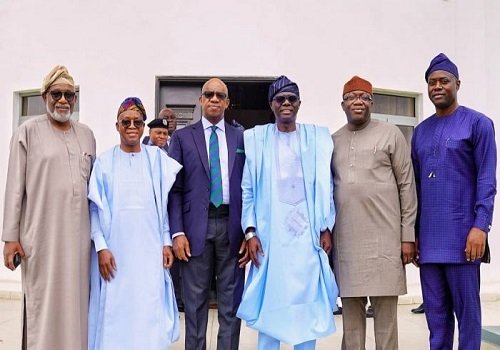 Ahead of the inauguration of security outfit, Operation Amotekun, Governors of the six Southwest states, will meet with police chiefs on Wednesday.
The security unit aims to curb armed banditry, kidnapping for ransom, and other forms of criminality.
Ahead of the meeting scheduled for Ibadan, the Oyo state capital where the security outfit will be unveiled, it was also gathered, that all the equipment, including operational vehicles, motorcycles and communication gadgets would have been moved from the states to Ibadan before the meeting that will be presided over by Ondo State Governor Oluwarotimi Akedolu, who is chairman of Southwest Governors' Forum, who is expected to be back from a trip abroad before the meeting.
Others expected at the meeting are Governors Seyi Makinde (Oyo), Kayode Fayemi (Ekiti), Adegboyega Oyetola (Osun), Dapo Abiodun (Ogun) and Babjide Sanwo-Olu (Lagos).
The meeting is to finalise with the security chiefs on how the outfit will operate for proper understanding before the launch.
It was also gathered that the governors were in constant communication in the last ten days to firm up the role which conventional and unconventional security personnel will play in Amotekun, while commissioners of police in the region will meet under the coordination of the Assistant-Inspectors General (AIGs) before the meeting with the governors. The purpose of the meeting was to finalise talks on the role that the police will play.
Recall that Amotekun is the outcome of a security summit organised by the Development Agenda for Western Nigeria (DAWN) Commission in Ibadan in July last year.
According to the setup, It will have local hunters, vigilance groups and Oodua People's Congress as members, who are to work with traditional rulers and conventional security agencies such as the police, Nigerian Security and Civil Defence Corps (NSCDC) and the Army.
Each state has contributed 20 vans, fitted with communication equipment to the regional operation, and the regional team is expected to work with those local (state) branches to fight criminality.