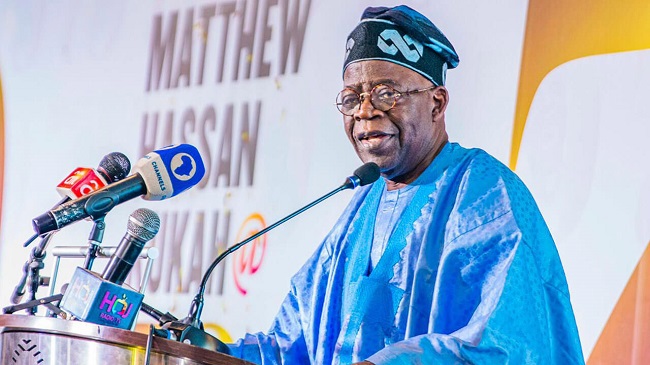 Nigeria's credit outlook has been upgraded from negative to stable by Standard & Poor (S&P) Global Ratings, following President Bola Tinubu's effort to reform the economy on his assumption of office.
S&P, in a recent statement, said the improved outlook comes after Tinubu removed the petrol subsidy, suspended Godwin Emefiele as the Central Bank of Nigeria (CBN) governor, and overhauled the nation's exchange rate policies.
The statement read in parts:
"S&P Global Ratings revised the outlook on Nigeria to stable from negative. At the same time, we affirmed our 'B-/B' long- and short-term foreign and local currency sovereign credit ratings on Nigeria.
"We also raised our long- and short-term Nigeria national scale ratings to 'ngBBB+/ngA-2' from 'ngBBB-/ngA-3'.
"The higher national scale rating reflects the improving reform momentum as well as our view of the sovereign as the most credit-worthy entity in the domestic markets. The transfer and convertibility assessment remains 'B-'."
S&P explained that upon assuming office on May 29, 2023, the new administration announced a series of reforms, including removing fuel subsidies, liberalising the exchange rate regime, and governance changes at the CBN.
Also in May, the previous national assembly had already signed into law the securitisation of Ways and Means advances (direct central bank lending by the central bank to the government to finance deficits) into long-term, lower-cost instruments.
S&P further express confidence that these measures will gradually benefit Nigeria's public finances and balance of payments.
The rating agency projected that eliminating the petrol subsidy and securitising the Ways and Means advances would generate fiscal savings of around 2.5% of GDP in 2023.