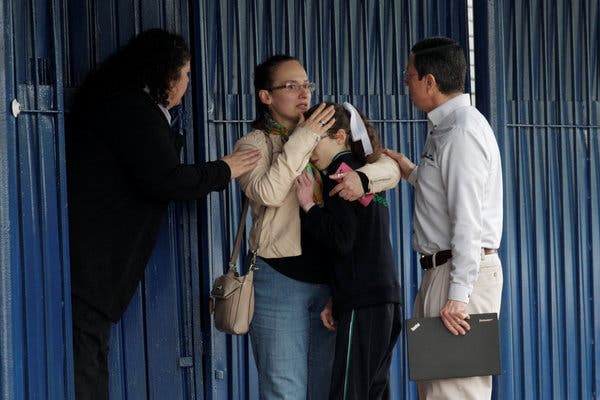 A 12-year-old student on Friday opened fire at his elementary school in northern Mexico, killing his teacher and injuring four others before committing suicide.
The local officials, who confirmed that the incident happened at around 7:30 a.m. local time re yet to know the motive behind the act.
The gunfire incident was reported at Cervantes College in Torreón, a city in Mexico's northern state of Coahuila.
According to Mayor Jorge Zermeño Infante, the student was carrying two handguns when he opened fire at his school.
Distressing photos from the scene showed the student' corpse next to that of his teacher while emergency service raced to the scene as frantic families flocked to the school, gathering outside.
Torreon has around 679,000 residents. It is a city round 350 miles southwest from Laredo, Texas, and 200 miles west from the Mexican city of Monterrey.