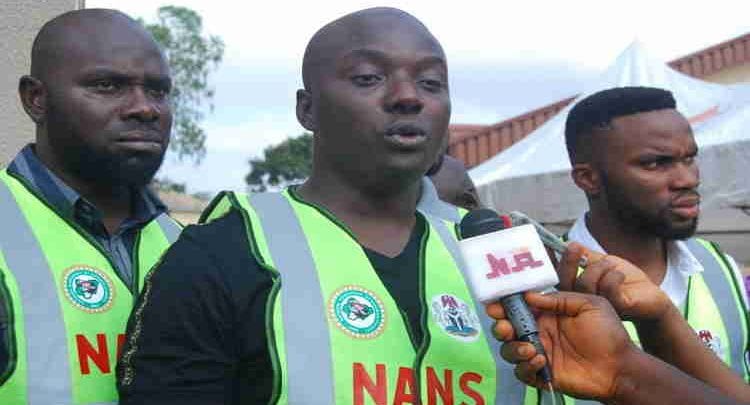 Students under the aegis of the National Association of Nigerian Students (NANS) have stormed social media in protest to demand government allowances for virtual learning.
The students are demanding the provision of study allowance of no less than One hundred thousand naira (#100,000) for all students, and special provisions to get decent laptops across to students.
NANS also urged the authorities to consult with ASUP, COEASU, and ASUU on school materials necessary to deliver successful online lectures.
"Given the truncation of the economic lives of our parents due to the Covid-19 lockdown, we forthwith demand that fees across tertiary institutions be slashed by 50 percent", NANS also demanded as they stormed twitter with #NoStudyAllowanceNoOnlineClasses hashtag trend.
Speaking after Monday protest, NANS Zone D spokesperson, Kazeem Olalekan Isreal said there is no gainsaying in the fact that youths are the vanguard of the revolution and the true agents of change.
"Unfortunately, successive governments in the country do not see a reason to empower the youths by investing in the educational sector which has left many youths wandering with no bearing. The rapacious, thieving political elites have marginalised Nigerian students for long with the saying that "youths are the leaders of tomorrow" forgetting that today was yesterday's tomorrow.
"As an association, we have been doing all we could to call the attention of the government to fund the educational sector which for reason(s) best known to them have been neglected. Sadly, this same government that has been paying lip-service to invest in the educational sector wants the mass of Nigerian students to go through virtual learning which they have failed to prepare our higher institutions for.
"We believe that virtual learning can only happen when the government prepares our institutions for it and that if at all our institutions must switch to it, the Federal Government must provide free interest data for all Nigerian students; make available laptops for students; slash school fees by 50% because of the fact that our parents' economic activities have been truncated as a result of this lockdown and pay #100,000 Cost of Study Allowance to all Nigerian students.
"Indeed, freedom is never given voluntarily by the oppressor, it must be demanded by the oppressed, and, as an association, we have vowed never to fold arms as watch as evil triumph. We sincerely appreciate everyone that came out of their comfort zone to participate in today's online protest, we call on more Nigerian students, workers and the entire Nigerian people to join the social media struggle as it continues tomorrow till Friday, 22nd of May, 2020 between the hours of 10am to 12noon each day as we trend the hashtag #NoStudyAllowanceNoOnlineClasses #SlashSchoolFeesby50%"